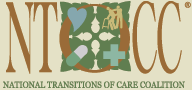 "We are proud to recognize JANSSEN CONNECT® and Care4Today® Mobile Health Manager as the first Essential Resources for NTOCC's new Knowledge & Resource Center and look forward to providing the community with additional tools in the near future." -Lattimer
(PRWEB) April 01, 2015
NTOCC today launches the Knowledge & Resource Center, a collection of transitions of care tools that seek to improve care transitions and positively impact health outcomes.
By establishing this program, NTOCC hopes to bring light to tools or resources that align with its mission to improve transitions of care across the healthcare industry through the promotion of public policy, and education and focused solutions that advance collaborative patient-care. Following that vision, the Knowledge & Resource Center serves as a mechanism by which NTOCC and healthcare organizations can partner to deliver transitions of care solutions to providers, patients and consumers.
The Center features tools and resources submitted to the Essential Resource Program, which address a specific transition of care issue; assist patients, caregivers, healthcare providers and others with respect to transitions of care; and/or positively impact patient outcomes. Submitted tools and resources must also address one or more of the NTOCC Seven Principles, principles by which providers and organizations must adhere to improve transitions of care, as well as the NTOCC Seven Critical Interventions, key elements found in evidence-based care interventions.
Launching with the Center are two resources from the Janssen pharmaceutical family of companies: JANSSEN CONNECT® and Care4Today® Mobile Health Manager.

JANSSEN CONNECT® is an information and assistance program designed to help patients start and stay on their Janssen long-acting injectable atypical antipsychotic after their healthcare professional has deemed it to be the most clinically appropriate treatment option.
Care4Today® Mobile Health Manager is a free mobile app designed to support and motivate people to stay on schedule with their medications. Care4Today® Mobile Health Manager includes an up-to-date database containing 40,000 FDA-approved medications and 20,000 images inclusive of generic and brand name medications.
Cheri Lattimer, RN, BSN, NTOCC Executive Director, remarked, "We are proud to recognize JANSSEN CONNECT® and Care4Today® Mobile Health Manager as the first Essential Resources for NTOCC's new Knowledge & Resource Center and look forward to providing the community with additional tools in the near future."
To access the Knowledge & Resource Center, visit http://www.ntocc.org/krc.
Janssen is a member of the NTOCC Partners Council, which is a select group of companies representing various segments of health care and support industries. Companies invited to join the Partners Council receive a number of opportunities to promote their involvement in transitions of care solutions. As a member of the Partners Council, Janssen application fees for inclusion as an Essential Resource have been waived. A panel of reviewers who have not declared any conflicts of interest determined that JANSSEN CONNECT® and Care4Today® Mobile Health Manager met the criteria for inclusion.
About the National Transition of Care Coalition
The National Transitions of Care Coalition is a 501(c)(4) dedicated to addressing a serious U.S. healthcare issue: filling the gaps that occur when patients leave one care setting and move to another care setting. These transitions include patients moving from primary care to specialty physicians; moving or transferring patients from the emergency department to intensive care or surgery; or when patients are discharged from the hospital to home, assisted living arrangements, or skilled nursing facilities. Working in conjunction with 450 Associate Member organizations, eight Partners Council members, and over 5,000 individual professional subscribers, NTOCC has developed tools and resources made available to everyone in the healthcare industry including providers, payors, patients and consumers. For more information, visit http://www.ntocc.org and follow the Coalition on Twitter @NTOCC.