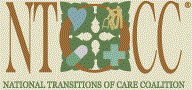 Participants at NTOCC's previous summits have confirmed that working together as a collaborative team across healthcare systems is both a challenge and an opportunity to achieve better care, better health and lower costs. - Cheri Lattimer, RN, BSN
Washington, DC (PRWEB) October 17, 2013
The National Transitions of Care Coalition (NTOCC) – an organization dedicated to addressing the gaps that occur when patients leave one care setting and move to another – will hold the National Transitions of Care Summit on Dec. 2, 2013, at the National Press Club in Washington, D.C. The event is designed to build awareness of the challenges and solutions associated with transitions of care, and to arm practitioners with the knowledge and resources to enact improvements.
At a premier venue known as "The Place Where News Happens," NTOCC will bring together organizations and healthcare professionals from across the country to take a closer look at the causes of poor transitions and examine effective models, tools and resources currently in development to improve this issue. Building on the success of the previous year's event, the 2013 Summit will provide insights on federal policy, leading care transition models and the use of technology in improving care transitions during a full day of sessions and panel discussions.
With studies increasingly showing lower readmissions due to improved transitions of care among other positive outcomes, practitioners have much to gain from a better understanding of this issue, including improved quality of care and clinical outcomes in their own practice.
"Patient engagement and communication are critical elements in reducing avoidable hospital readmissions and improving patient adherence," says Cheri Lattimer, RN, BSN, Executive Director of NTOCC. "Participants at NTOCC's previous summits have confirmed that working together as a collaborative team across healthcare systems is both a challenge and an opportunity to achieve the triple aim – better care, better health and lower costs."
To learn more and register for the Summit, please visit http://www.ntocc.org/Events/NationalTOCSummit/ScheduleAgenda.aspx.
Through the Transitions of Care Evaluation Software, developed in 2009, and a collection of online tools housed in the Transitions of Care Compendium, NTOCC also provides resources to improve transitions of care for healthcare practitioners across the country.
About the National Transition of Care Coalition
The National Transitions of Care Coalition is a 501(c)(4) dedicated to addressing a serious U.S. health care issue: filling the gaps that occur when patients leave one care setting and move to another care setting. These transitions include patients moving from primary care to specialty physicians; moving or transferring patients from the emergency department to intensive care or surgery; or when patients are discharged from the hospital to home, assisted living arrangements, or skilled nursing facilities. The U.S. health care system often fails to meet the needs of patients during these transitions because care is rushed and responsibility is fragmented, with little communication across care settings and multiple providers. To learn more, visit http://www.ntocc.org and follow the Coalition on Twitter @NTOCC.