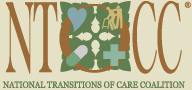 (PRWEB) November 10, 2014
The National Transitions of Care Coalition (NTOCC) has launched registration for the 3rd Annual Transitions of Care Summit which will take place on Dec. 3, 2014, at the National Press Club in Washington, D.C.
The 3rd Annual Transitions of Care Summit, themed "Care Transitions & The Future: Shaping Policy and Innovation," welcomes care transitions stakeholders from around the country at this historic venue known as "The Place Where News Happens," with the aim to raise awareness about the challenges of poor transitions and consider solutions for care transitions improvement.
In its third year running, the summit will provide timely updates on policy, technology and telemedicine across the healthcare continuum affecting care transitions. This year's sessions feature panel discussions from hospital, post-acute and financial perspectives, as well as keynote presentations from legislative and technology leaders who are implementing policy, programs and products to facilitate improved transitions of care. Attendees will be able to interact with leaders developing and working with new models of care, quality initiatives, and payment and performance measurement through networking opportunities and round table discussions about the future of care transitions, including what continues to be barriers to better health, better care, and lower cost.
The event also expects to bring together industry partners supporting transitions through technology, resources and tools to explore potential solutions, and highlight products and services innovative companies are developing to improve transitions.
Registration is now open for the 3rd Annual Transitions of Care Summit. To learn more and register, please visit http://www.ntocc.org/Events/NationalTOCSummit/AbouttheSummit.aspx.
About the National Transitions of Care Coalition
The National Transitions of Care Coalition is a 501(c)(4) dedicated to addressing a serious U.S. healthcare issue: filling the gaps that occur when patients leave one care setting and move to another care setting. These transitions include patients moving from primary care to specialty physicians; moving or transferring patients from the emergency department to intensive care or surgery, or when patients are discharged from the hospital to home, assisted living arrangements, or skilled nursing facilities. Working in conjunction with 450 Associate Member organizations and over 4,000 individual professional subscribers, NTOCC has developed tools and resources made available to everyone in the healthcare industry including providers, payors, patients and consumers. For more information, visit http://www.NTOCC.org and follow the Coalition on Twitter @NTOCC.