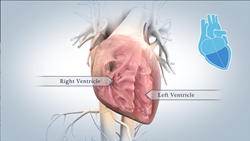 Health information searches are the third most popular way consumers use the internet based on Pew Internet & American Life Project findings.
Atlanta, GA (PRWEB) October 22, 2013
Did you know health literacy is more than just the ability to read and write? Health literacy is the ability to navigate the healthcare system, make healthcare decisions for you or a family member based on information from providers, understand the labels on a prescription bottle, and so much more.
Nucleus Medical Media, a 3D medical animation and illustration firm, is committed to health literacy and offers hospital marketing professionals these tips to help patients and hospitals communicate better.
1. Use patient education as marketing.
Health information searches are the third most popular way consumers use the internet based on Pew Internet & American Life Project findings. Focus attention on becoming the first source on Google searches for conditions and treatments by providing information about medical care and health. Remember to think like a patient! People are more likely to search "heart disease treatments" than "hospital tour."
2. Be where patients are online.
Think about what websites you visit after you get home from work and are browsing the internet. The top sites most likely include social media sites like YouTube, Facebook, Twitter, and LinkedIn. Get your hospital started sharing health information on these sites and engaging your followers in conversations about health topics. They'll begin to identify you as a leading, reliable source of health-related information.
3. Connect with patients in monthly emails.
Email is the way people communicate nowadays. Create a subscribe button on your hospital website and get consumers to sign up for regular emails. Create monthly email campaigns to discuss health awareness months, share health information videos, and link to important articles in your blog.
4. Provide resources patients seek.
Videos are one of the most popularly viewed forms of health literacy content on the web. Medical animations like those produced by Nucleus are available in multiple languages and narrated at an appropriate reading level. Videos are the medical resources patients seek to get quick information in language they can understand. Check out our YouTube statistics to get an idea of how popular medical videos are!
5. Be genuine and use a human voice.
Consumers want to feel like their healthcare professionals truly care for them. Though your providers can't visit every consumer who uses the internet, harken back to the old "house call" days by reaching out with the same comforting, human voice that a doctor can provide. For example, use plain language terms to describe conditions (like "heart attack" not "myocardial infarction").
6. Encourage consumers to visit for individualized concerns.
It's important to have a disclaimer on your social media channels that your sites are for health information only, and not for dispensing medical advice. Encourage patients to call or visit their doctor for individual health concerns, and use your sites to provide general health information only. Think of HIPAA guidelines when posting on websites and social media, and encourage your followers to do the same.
Promoting health literacy can be as easy since the internet facilitates all types of communication. Use it to your advantage (and your consumers') and establish your hospital as the leader for health information in your region.
To learn more about Nucleus Medical Media or to start using medical animations for your hospital marketing, contact Kim Carbonara at kcarbonara(at)nucleusinc(dot)com or call (800) 333-0753.
About Nucleus Medical Media
Founded in 1997, Nucleus Medical Media, Inc. is an award-winning creator of medical illustrations, medical animations, and interactive multimedia for the publishing, legal, healthcare, entertainment, pharmaceutical, medical device, and academic markets. Nucleus's clients and partners include WebMD, McGraw-Hill, Dr. Oz, EBSCO Publishing, and thousands of other businesses in new and traditional media. Nucleus employs the world's largest team of graduate-degreed medical illustrators, and has a Medical Review Board with more than 125 physicians and nurses.