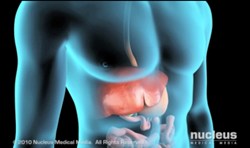 Health literacy is the first step in preventing diseases and conditions.
Atlanta, GA (PRWEB) July 31, 2013
As medical organizations recognize August 2013 as National Immunization Awareness Month, Nucleus Medical Media offers free informational medical animations through social media channels to explain and promote health literacy.
While most have heard of vaccination schedules of newborns and children, the CDC reports that fewer adults follow the vaccination schedule for those 19 and up. Vaccines for adults include Hepatitis A and B, influenza, HPV, and more.
According to the CDC, following the recommended vaccination schedule not only helps you, but helps others, as well: "Vaccination is important because it not only protects the person receiving the vaccine, but also helps prevent the spread of disease, especially to those who are most vulnerable to serious complications such as infants and young children, the elderly, and those with chronic conditions and weakened immune systems."
With a mission to support and enhance health literacy, Nucleus offers complimentary, informational videos about the diseases that require vaccines on the Nucleus Medical Media YouTube channel including the following:

HPV: Preventing Cervical Cancer—explains how to avoid HPV and how the vaccine can prevent cervical cancer
Hepatitis A and B—describes the effects the viruses can have on the liver as well as possible treatments.
Influenza—explains the transmission and pathogenesis of the flu and describes common treatments for flu.
Ron Collins, CEO and Co-founder of Nucleus Medical Media believes that the web is ideally suited to help spread health literacy information regarding vaccines: "Health literacy is the first step in preventing diseases and conditions," he says. "We ask all of our viewers on YouTube and Facebook to watch and share these animations to raise awareness of National Immunization Awareness Month and how to prevent harmful viruses and disease."
If you are a nonprofit organization interested in using medical animations for community-based or faith-based health presentations on immunizations, email Nucleus at info(at)nucleusinc(dot)com with "National Immunization Information" in the subject heading.
For further comment, contact Ronald Collins at rcollins(at)nucleusinc(dot)com or (770) 805-0460.
About Nucleus Medical Media
Founded in 1997, Nucleus Medical Media, Inc. is an award-winning creator of medical illustrations, medical animations, and interactive multimedia for the publishing, legal, healthcare, entertainment, pharmaceutical, medical device, and academic markets. Nucleus's clients and partners include WebMD, McGraw-Hill, Dr. Oz, EBSCO Publishing, and thousands of other businesses in new and traditional media. Nucleus employs the world's largest team of graduate-degreed medical illustrators, and has a Medical Review Board with more than 125 physicians and nurses. For more information, click here to visit our website.