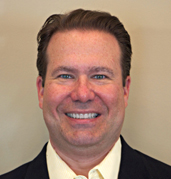 I'm glad to bring my experience in healthcare sales and business development to make a difference.
Atlanta, GA (PRWEB) May 09, 2014
Nucleus Medical Media announced that Kelly Tkac (pronounced Tack) was named National Sales Director, Healthcare. Tkac will lead the company's efforts in developing and promoting Nucleus's suite of products to hospitals, private practices and health systems. Product offerings include the Nucleus Animation Library, the Nucleus Image Library, new responsive design patient education websites and more. In addition, Tkac will work in a business development capacity to open new channels and establish strategic vendor partnerships.
Tkac comes to Nucleus Medical Media with a 20-year career in B2B and B2C business development. He has over 15 years in the healthcare industry as a print and digital media specialist with experience in multiple forms of professional and consumer communications. Most recently, Tkac served as a Business Development Executive for BlueSpire Strategic Marketing.
"I'm thrilled to join the Nucleus sales team. Their dedication to health literacy is inspiring," says Tkac. "I'm glad to bring my experience in healthcare sales and business development to make a difference. Every day, I have the opportunity to help healthcare providers and hospitals increase their market reach, improve patient satisfaction, and reduce preventable readmissions."
Hospitals or health systems interested in learning more regarding the Nucleus Animation Library can contact Kelly Tkac at ktkac(at)nucleusinc(dot)com or 800.333.0753.
For further comment, contact Bill Braswell, Vice President of Sales for Nucleus Medical Media, at bbraswell(at)nucleusinc(dot)com or (770) 805-0460
About Nucleus Medical Media
Founded in 1997, Nucleus Medical Media, Inc. is an award-winning creator of medical illustrations, medical animations, and interactive multimedia for the publishing, legal, healthcare, entertainment, pharmaceutical, medical device, and academic markets. Nucleus's clients and partners include WebMD, McGraw-Hill, Dr. Oz, EBSCO Publishing, and thousands of other businesses in new and traditional media. Nucleus employs the world's largest team of graduate-degreed medical illustrators, and has a Medical Review Board with more than 125 physicians and nurses. For more information, visit http://www.nucleushealth.com.