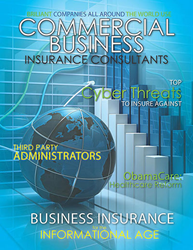 2014 is a year for growth, and we are excited about the future.
(PRWEB) May 01, 2014
In efforts to provide high levels of customer satisfaction, Policy Store Inc. is announcing its acquisition of two service friendly organizations.
In an interview, founder Jeff Cline states, "Service and value are key to long term success in any business. PolicyStore's new relationship with these service organizations will provide a high level of value to our customers, while providing more service offerings. It is just the right thing to do for our customer."
Tanhr.org is designed to help individuals and families find a high quality nursing home, short term care and hospice care. The largest population of Policy Store's core business is over 65, and providing services and value added opportunities for customers through this relationship is a win-win! For more information, visit http://tanhr.org.
Policy Store's most popular brand, 1-800-MEDIGAP, has recently launched its new television advertising campaign nationwide, and they are getting great response thanks to new advertisements featuring Wink Martindale.
Acquisition of Commercial Business Insurance Consultants is a strategic move as it provides services for organizations that feed into Policy Store's core business.