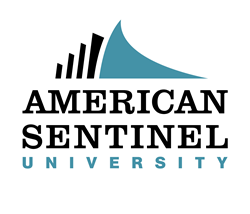 "Since online schools can leverage technology for more efficient and effective instruction, we're not locked into a traditional semester schedule – so our flexibility allows students to start classes when it's convenient for them."
Aurora, CO (PRWEB) January 27, 2014
Nursing schools are turning away thousands of qualified applicants despite the projected nurse shortage simply because there is also a shortage of nursing educators. But nursing schools that use a distance learning model, like American Sentinel University, are helping to transform nursing education by making higher education available to a wider pool of students.
"The supply of nursing educators is dependent upon the number of nursing graduates choosing to pursue advanced education," says Vi Wilkes, MA, MSN, Ed.D., RN, associate professor of graduate nursing programs at American Sentinel University. "Through the addition of online courses and degree options, nursing schools are able to enroll more students, which is important today with the faculty shortage."
According to a survey by the American Association of Colleges of Nursing (AACN), 75,587 nursing school applicants were denied admission in 2011 alone. Within this total, the rejected applicants included 58,327 from entry-level BSN programs, 2,906 from RN-to-BSN, 13,198 from master's and 1,156 from doctoral programs.
The reasons reported by nursing schools for turning away qualified students included not only lack of faculty, but insufficient classroom space and clinical teaching sites. In other words, brick and mortar institutions lack capacity to accommodate the ever-increasing numbers of students.
Wilkes says it is important for the nursing industry to fill open faculty positions in nursing schools by attracting more nurses to a career in education, but first nurses must earn an advanced degree.
Need for More Educated Nurses
To achieve this goal, she says that the nursing profession must let go of ingrained cultural beliefs about traditional methods for nursing education.
"Nursing schools need to rethink the ways in which clinical experiences are obtained and the way nursing education in general is delivered," says Wilkes.
The rising generation of nurse educators will need to look toward non-traditional education models that can "scale up" the number of students they can accommodate at all education levels from the nursing diploma through the doctoral degree.
The nursing industry needs not only more nurses, but also more educated nurses, says Wilkes. Both the Institute of Medicine (IOM) and the Carnegie Foundation for the Advancement of Teaching have echoed Wilkes – nurses should progress to higher levels of schooling.
Wilkes says that transformation innovations are encouraged when there are shortages of faculty and clinical sites. Additionally, there is a need to increase enrollment of potential BSN students for those students to continue their education further in master's and doctorate programs.
Through the addition of online courses and degree options, nursing schools are able to enroll more students and tailor the online courses in a way to make the most out of both the students' and faculty's time in a flexible, anytime, anywhere asynchronous modality.
"Since online schools can leverage technology for more efficient and effective instruction, we're not locked into a traditional semester schedule – so our flexibility allows students to start classes during every month of the year, according to what is convenient for them," says Wilkes.
Wilkes believes the distance learning model is beneficial to the industry because it's not tied to a specific location and can make higher education available to more students – including working nurses and health care professionals who have constraints on their time or live in rural areas far from traditional classrooms.
In addition, she points out that online degree options will attract more nursing students and that the students will complete their degree earlier, resulting in more highly qualified nurses to fill needed health care positions sooner.
She notes that online schools can also hire the best faculty from all over the country and can add adjunct faculty as enrollments increase.
Wilkes says concepts like simulation centers and using staff nurses – rather than graduate-level nurse educators – as preceptors and coaches at clinical sites are also worth consideration. State nursing boards might also remove barriers to non-traditional educational approaches – specifically those that restrict a graduate's eligibility to be licensed.
"To achieve greater capacity, we need transformational innovations in the ways we educate nurses – even if they disrupt or displace more traditional models of nursing education," says Wilkes. "With more innovation in education comes a higher level of knowledge and competence in nursing practice."
Nurses interested in becoming a nurse educator or advancing their current career in nursing education, can learn more about American Sentinel's online MSN in Nursing Education or DNP in Educational Leadership programs at http://www.americansentinel.edu/health-care.
About American Sentinel University
American Sentinel University delivers the competitive advantages of accredited online degree programs in nursing, informatics, MBA Health Care, DNP Executive Leadership and DNP Educational Leadership. Its affordable, flexible bachelor's and master's nursing degree programs are accredited by the Commission for the Collegiate Nursing Education (CCNE). The university is accredited by the Distance Education and Training Council (DETC). The Accrediting Commission of DETC is listed by the U.S. Department of Education as a nationally recognized accrediting agency and is a recognized member of the Council for Higher Education Accreditation.
# # #