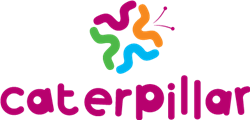 For us, all the children are special. We believe in providing the right growth and learning environment to the little ones in their foundation years.
(PRWEB) May 13, 2015
Education is the bedrock of the society. It enhances and nurtures the competencies of an individual. Caterpillar Nursery comprehends this, and therefore employs a unique approach in providing education to the tiny tots. They have moved away from the traditional methods of teaching and believe in disseminating education through art, craft, music, drama and the spoken word to create something and new original. Caterpillar Nursery encourages their teachers to be imaginative and creative in their thought process while teaching the little ones.
With an intent to elaborate on their teaching style, one of the teachers of Caterpillar Nursery said, "For us, all the children are special. We believe in providing the right growth and learning environment to the little ones in their foundation years. Here, our teaching is centred around series of cross - curricular themes that have been selected to interest children. Each theme lasts for a few weeks and then it is explored from different angles to incorporate the important learning focus areas."
Caterpillar Nursery follows an Early Years Foundation Stage(EYFS) based curriculum, which is a statutory framework for UK schools. Their staff have years of experience and are trained to follow the curriculum for proper care and development of children till the age of 5. Also they provide a learning environment to the children where the focus is on instigating their curiosity and encouraging them.
The teacher further added, "We understand how anxious and perturbed you feel when your little one is stepping to the new phase of his life. You expect the new place where the stepping stones of his education will be laid to be the best and safe. We strive to provide your child with a safe and secure learning experience. Our mission is to redefine the process of nursery learning through trained, passionate and teaching staff who will help develop and nurture high self - esteem, confidence and creativity in your children. We have spacious classrooms, and large outdoor playscapes that include climbing equipment, gardens, shaded lawns and sand areas."
Caterpillar Nursery is one of the leading kindergarten school in Abu Dhabi. They value the diversity of individuals and communities. Children from all the background are treated equally. Providing a healthy, fun and encouraging environment, they let the little saplings blossom into a flower.
About Caterpillar Nursery:
Caterpillar Nursery is among one of the top nursery schools in Abu Dhabi. They have trained staff with several years of experience in taking care of the students and providing them the right guidance. Their kindergarten school is based on the three pillars of knowledge, trusted resource and guided transformation. The traditional arts and crafts materials are combined with recycled packaging and natural materials to provide the building blocks for new models, and help the children develop. People who are looking for the British curriculum nurseries in Abu Dhabi, they can browse through their website for more information.
Contact Information:
Address : Viila no. 771,
sectore E38-01 Salam St.
Abu Dhabi
Email : info(at)caterpillarnursery(dot)com
###