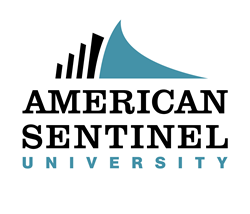 We are honored to recognize the selfless work of the NICU nurses and their commitment to future generations by raising donations for their department in celebration of Nurses Week.
Aurora, CO (PRWEB) May 07, 2014
American Sentinel University, an accredited online university, will hold a fundraising initiative honoring the Neonatal Intensive Care Unit (NICU) nurses at the Denver Health Medical Center in recognition of National Nurses Week May 6 – 12.
American Sentinel will be raising donations the entire month of May to purchase onesies, receiving blankets, preemie socks and other newborn baby items, which will be delivered to Denver Health NICU nurses the first week of June.
"The nurses at Denver Health work tirelessly to care for newborns in need of intensive care following childbirth. These nurses often spend their own money to decorate the baby's cribs and dress them in onesies to help parents connect with their newborn and cherish their first treasured moments together," says Judy Burckhardt Ph.D., MAEd, MSN, RN, dean, nursing at American Sentinel University. "We are honored to recognize the selfless work of the NICU nurses and their commitment to future generations by raising donations for their department in celebration of Nurses Week."
To help raise donations, American Sentinel's employees at the Aurora headquarters can purchase a 'Jeans Day' – days when they can wear jeans to the office – available to them throughout the month of May. Those who donate to this initiative will receive specially designed stickers to signify that they support their local NICU nurses for Nurses Week. The proceeds from 'Jeans Day' will be used to purchase items for the NICU newborns.
"More than 3,000 babies are delivered each year at Denver Health Medical Center and many of their families are struggling financially. The tiniest and sickest babies are cared for in our 16-bed NICU by the extraordinary professionals on our NICU nursing team. With the help of generous donors in the community like American Sentinel, the Newborns in Need program makes it possible for these nurses to send babies home with diapers, clothing, blankets and other necessities. It gives a real boost to our new parents at a time when they really need it," says Robin Engleberg, program manager at Denver Health Foundation.
"Denver Health is highly regarded as a national model of health care success. American Sentinel is proud to honor and thank the NICU nurses for their continued commitment to their patients and the nursing industry," adds Burckhardt.
About Denver Health Foundation
The Denver Health Foundation has been the fundraising arm for Denver Health Medical Center since 1998. An independent nonprofit, the Denver Health Foundation channels funds from its community to support diverse programs at Denver Health. Through the generous contributions from its donors, they provide more than $9 million annually to assist Denver Health in the delivery of high-quality care and vital resources to Denver's citizens, helping them to heal and lead healthy lives. Anyone interested in making a donation to the Denver Health Foundation, please visit http://www.denverhealthfoundation.org/ways-to-give/donate-now/.
About American Sentinel University
American Sentinel University delivers the competitive advantages of accredited online degree programs in nursing, informatics, MBA Health Care, DNP Executive Leadership and DNP Educational Leadership. Its affordable, flexible bachelor's and master's nursing degree programs are accredited by the Commission for the Collegiate Nursing Education (CCNE), of One Dupont Circle, NW Suite 530, Washington, D.C., 20036. The DNP program is accredited by the Accreditation Commission for Education in Nursing (ACEN) of 3343 Peachtree Road NE, Suite 850, Atlanta, Ga., 30326. The university is accredited by the Distance Education and Training Council (DETC), of 1601 18th St., NW, Suite 2, Washington, D.C. 20009. The Accrediting Commission of DETC is listed by the U.S. Department of Education as a nationally recognized accrediting agency and is a recognized member of the Council for Higher Education Accreditation.