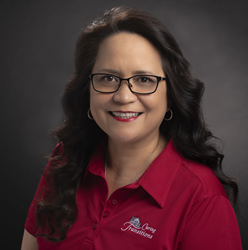 Caring Transitions is a full-service provider of solutions designed to help people get to the next chapter of their lives in the most efficient and effective way possible while making sure clients are cared for in a compassionate, dignified manner. - Wendy Jane
COLORADO SPRINGS, Colo. (PRWEB) July 16, 2019
Wendy Jane and her mother, Judy Downing, are pleased to announce the launch of their new relocation, resettling and estate clearing company – Caring Transitions of East Colorado Springs. Wendy and Judy have a combined 75 years of experience in nursing and caregiving.
Caring Transitions' specially-trained professionals handle decluttering, organizing, packing, moving, resettling, estate sales and online auctions, and preparing homes for market. While the services are tailored for seniors, they can be customized for any situation. Caring Transitions of East Colorado Springs serves the East and North Colorado Springs communities.
"Caring Transitions is a full-service provider of solutions designed to help people get to the next chapter of their lives in the most efficient and effective way possible while making sure clients are cared for in a compassionate, dignified manner," Wendy said. "Going through a transition sometimes feels like trying to put a puzzle together when the pieces don't quite match. At Caring Transitions, we look at the big picture and focus on making sure those pieces fit together in a way that makes the most sense."
Caring Transitions of East Colorado Springs are perfect for managing the many aspects of a senior move or assisting with the process of downsizing to a more appropriate living environment, as well as for helping busy families and people clear out the home of a loved one who has moved into a care facility, passed away or for whatever reason must relocate. All Caring Transitions' services are customizable, so clients can choose the solution that best fits their needs – whether that means opting to have the entire move managed, an estate cleared, just getting someone resettled into their new place, or anything in between.
Wendy has spent the last 25 years as a registered nurse. She has worked with people of all ages in the specialty fields of psychiatric and hospice nursing, and has experience doing long-term care assessments and care management. In 2005, Wendy started bible college, received a minister's license and went on to earn her graduate degrees. In addition to her professional background, Wendy knows a few things about transitions herself after having to move, along with along with her three kids and mother, nine times in the last ten years. One of those involved liquidating everything but ten suitcases and two pallets to move from Hawaii back to the continental United States while enduring potentially devastating events in her personal life that were life altering.
"The last few years of my life have been all about transitions, both physically and emotionally. I've experienced the blood, sweat and tears of downsizing, packing, moving, resettling and then doing it all over again. I understand what people are going through and I think my experience gives me a unique insight into the financial stress, physical demands and emotional trauma these kinds of transitions can create," Wendy said. "Although I've enjoyed being a nurse, I always knew I wasn't meant for the typical 9 to 5 job. I'm looking forward to serving others in a new way, through a new kind of community based, marketplace ministry."
Wendy is excited to have her mom, Judy, on board to help her launch and run the business. Judy has been a nurse for the last fifty years and welcomes the change.
"We want to be a partner and an advocate for our clients. Transitions can be overwhelming, but when you have someone come alongside you to walk that journey with you, it makes those burdens lighter. We're looking forward to helping people successfully reach the next destination in their lives," Judy said.
Caring Transitions of East Colorado Springs is bonded, insured and all their employees have been background checked and thoroughly screened. For additional information call 719-247-2169, email WJane(at)CaringTransitions(dot)com or visit http://www.caringtransitionsecos.com.
About Caring Transitions
Caring Transitions, founded in 2006, is the most trusted and experienced national franchise specializing in senior relocation and transition services. With more than 200 locations throughout the United States all owned and operated by Certified Relocation and Transition Specialists, Caring Transitions provides clients with supportive moves, auctions, rightsizing and transitions. This includes expert advice plus a well-executed transition plan beginning with the initial sorting of personal belongings through packing, unpacking, resettling, selling of items to the final clearing and cleaning of the property. For more information, visit http://www.caringtransitions.com or visit us on Facebook.