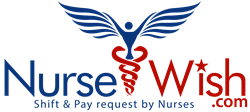 "NurseWish is a site designed by nurses for nurses." "We were tired of being nurses who are taken advantage of and underpaid for our worth. We hope Hospitals and Nurse managers will use nursewish to fill open shifts
Rolla, Missouri (PRWEB) June 18, 2015
NurseWish is an innovative new nurse-recruiting website where the employers seek out nurses based on specific criteria. Officially released back in April 2015, NurseWish has quickly made an unprecedented name for itself within the nursing industry. The main message behind the new website is that they are a website dedicated to empowering nurses.
"NurseWish is a site designed by nurses for nurses." "We were tired of being nurses who are taken advantage of and underpaid for our worth. We were tired of watching experienced nurses become replaced with graduates working for lower rates. We were tired of searching job boards that do not understand our unique needs. The nurse industry needs to change and right now there is an overwhelming demand for NurseWish services. Hospitals, recruiting agencies, and employers should seek us out for a positive change. Be the nurse that gets paid what they deserve."
The process of signing up on NurseWish is easy. Nurses can set up a profile detailing their preferred pay rates, dates, location, and work period for employment. These profiles are considered "Nurse Wishes" and are what prospective employers will utilize to seek out their nurses. NurseWish ensures that the nurses get the price they want and the employers get a professional nurse who is ready to work. Perhaps one of the most important aspects of NurseWish is that they encourage nurses to be honest and realistic with their preferred rates. Rather than encouraging nurses to lower the lowest possible price, NurseWish allows nurses to ask for reasonable and competitive rates. The website specifically states to ask for 10 - 25% above their current pay rate and to never ask for a rate that is too low or too high.
"NurseWish is an innovative new process of hiring nurses within the healthcare field." said a NurseWish representative. "Especially during the current nurse shortage market, all parties can benefit. Employers get ready-to-work nurses with their preferred rates and slots filled. At NurseWish, we are creating a market for supply and demand. This will help solve the nurse shortage and increase the efficiency of filling job vacancies and available shifts." Many Hospitals have declined patient admissions due to the lack of nurses to cover shifts. Nursewish.com hopes to be a tool that Nurse managers use to fill these shifts. Hospitals do not need to invest in bidding software or long term contracts. Hospitals need to just sign up and seek nurses out.
NurseWish is a website that advertises nurses to nurse employers. The company behind the website proudly stands behind their services and offers superior user support. NurseWish and its services are completely free to use for nurses. It also serves as a forum for employers to list jobs like traditional job boards.
To register as a nurse or employer on NurseWish and to learn more information about them, visit their website directly at http://www.nursewish.com.
Contact:1- 800-918-8185
Email Address: News(at)nursewish(dot)com