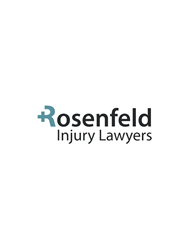 Chicago, IL (PRWEB) August 19, 2013
"The public and justice system have made it apparent that it is no longer willing to let elder neglect and abuse that is happening at nursing homes across the country be tolerated or reprimanded with only a slap on the wrist" proclaimed attorney Jonathan Rosenfeld following the largest nursing home verdict in the country. Rosenfeld was referencing a Polk County Florida, jury verdict of $1.1 billion in damages for the death of Arlene Townsend, who died after her 17th reported fall in three years at the nursing home responsible for her care (Arlene Townsend v. Briar Hill, Inc., 2009CA-00125 Polk County, Florida). The verdict is the largest amount of damages awarded, undoubtedly getting the attention of both large nursing home conglomerates and nursing home attorneys alike. (See July 24, 2013 Christian Post)
"Aside from the sheer magnitude of this nursing home negligence verdict, this case is notable because it is representative of an emerging trend where the public has started to recognize that patients in nursing homes are truly at the mercy of the people who control these facilities. Sure, anyone can make a mistake, but when there are ongoing problems at a facility, there is a larger problem lurking which really is a broken system," noted attorney Jonathan Rosenfeld of Rosenfeld Injury Lawyers, a law firm that represents individuals and families in nursing home negligence matters.
Although the monetary damages are the largest of its kind, it is certainly not the only recent large sum awarded in nursing home negligence lawsuits. Trans Healthcare, Inc., one of the defendants in the case, has been the target of many nursing home negligence lawsuits, with three others for $114 million, $200 million and $900 million (see: Estate of Juanita Jackson v. IHS of Florida at Auburndale 2004CA-003229 (Polk County), Estate of Elvira Nunziata v.Pinellas Park Care and Rehabilitation Center 05-008540-CI (Pinellas County) and Estate of Joseph Webb v. University Place Care and Rehabiliation (Alachua County) see Gainesville news report below. Other nursing home chains such as HCR ManorCare, Skilled Healthcare and Emeritus, among many others, are reeling from multimillion dollar awards from juries that are demanding change from the industry.
While nursing home lawsuits for malpractice and negligence are nothing new, there are changes to laws that have turned the tables on nursing home chains. In Illinois, the term "neglect" in regard to nursing home patients has expanded to include not only failure to provide care that resulted in harm to include possible harm. This opens up many more lawsuits where proving harm was more difficult. In addition, this change in definition of neglect makes it easier for plaintiffs to recover attorney fees, making it less risky for attorneys to pursue these neglect cases on behalf of their clients, according to Rosenfeld.
According to Jonathan Rosenfeld, this landmark case and other large awards are proving that juries are capable and willing to exact justice on the behalf of the victims of nursing home abuse and negligence. In the case for Arlene Townsend, $1 billion was in punitive damages, by far the largest portion of the award. "This is common in many of these large award cases, likely due to juries becoming increasingly angry with the lack of care and attention that these nursing home operators show for their patients," suggested Rosenfeld.
Having represented many individuals and families in nursing home negligence matters, Rosenfeld believes that juries can sympathize with the victims and their families, most likely having family members in nursing homes themselves and hoping to do their part to stop further abuses from happening. "These large verdicts seem to be sending a message to nursing homes that not providing the proper care for their patients will quickly become much more expensive then actually doing the job they are being paid to do," commented attorney Rosenfeld when asked about the systemic implications.
"The Townsend case highlights the monetary punishment that nursing homes can receive from juries for ill treatment of their patients. For nursing home operators and chains that have put profits in front of care in their facilities, hitting their bottom line may be the only way to ensure change," Rosenfeld added.
Jonathan Rosenfeld writes about emerging issues and legal developments in the nursing home industry on his blog: http://www.nursinghomesabuseblog.com
Resources:
http://www.abajournal.com/news/article/667m_nursing_home_verdict_surprised_even_the_plaintiffs_lawyers/
http://www.wfla.com/story/22914624/jury-awards-1-billion-dollars-in-damages
http://www.gainesville.com/article/20120210/ARTICLES/120219937
http://www.nursinghomeinjurylaws.com/article/large-for-profit-nursing-home-chains-declining-levels-of-care-increases-in-patient-injury/
http://seniorhousingnews.com/2013/07/24/nursing-home-slammed-with-1-2-billion-verdict-in-negligence-case/