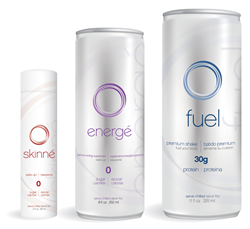 Atlanta is ideally situated to add to our fulfillment capabilities and improve delivery for our customers. - Aaron Parkinson
Scottsdale, Arizona (PRWEB) August 31, 2014
Nutrie announced today the opening of its second fulfillment center in Atlanta, GA. This new location will allow even faster delivery times to Nutrie customers in the Eastern US and ensure a consistent flow of Skinné, Fuel and Energé to their doorsteps. The addition of the new fulfillment center will provide 1– to 2-day service to almost all of the lower 48 states, supporting our ever-expanding customers base.
The new facility compliments the company's existing fulfillment center in Salt Lake City, currently serving customers in the US and Canada.
"We understand that customers expect their products to be delivered quickly and in perfect condition," said Aaron Parkinson, one of Nutrie's Founding Partners. "Atlanta is ideally situated to add to our fulfillment capabilities and improve delivery for our customers." This is just one more example of how Nutrie has invested in the customer experience supporting the continued growth of the company.
Today's announcement keeps Nutrie at the leading edge of the health and wellness industry.
About Nutrie™:
Nutrie™ was founded in 2012 with headquarters in Scottsdale, Arizona. Nutrie is a health and wellness company that develops and markets products and programs for consumers to meet their health goals. The company is privately held.
About Automatic Body™:
Automatic Body™ is about achieving healthy and sustainable fitness goals through one small change each week. Co-created by Kim Lyons of The Biggest Loser, Dr. Phil's Weight Loss Challenge, and The Dr. Oz Show, Automatic Body is a weekly content and daily notification system designed to accommodate the busy lifestyle while helping create sustainable results for your health. Whether at home or on the go, you will stay encouraged, accountable and connected. Members receive full access to all the tools and resources provided with the Automatic Body program which include:

REMINDERS: An automated daily notification system
ACHIEVEMENTS: Stay on track with your consistency score keeper.
VIDEO MODULES: Receive weekly video modules by Kim Lyons.
COMMUNITY: Access to the Automatic Body online community
RESOURCES: Meal recipes, workout videos and more!
VIP COACHING : Kim Lyons' live webinars