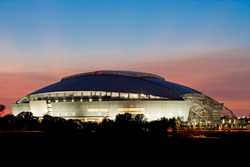 At Nutrie we believe in better. Not just for our company but for the industry as a whole. We're raising the bar and if you love that kind of energy you should be at this event. You will remember if forever. - Aaron Parkinson
Scottsdale, Arizona (PRWEB) November 13, 2013
The Nutrie Texas Takeover 2014 follows an incredibly successful regional training event in Chicago, Illinois on September 20 - 22.
Ready for the workout of a lifetime? Come and join celebrity fitness trainer Kim Lyons, the UFC's newest Light Heavyweight contender Daniel Cormier along with hundreds of Nutrie Brand Partners for the first Automatic Body Celebrity Workout of 2014. Guests will be led through the best workout of their lives.
This super training event will feature seminars on product development, cutting-edge health and wellness strategies, and Nutrie's innovative marketing tools specifically designed to build a business faster and increase the speed of customer acquisition. Guest presenters include: Master Brand Partner Shawn Dahl, Nutrie Founder Aaron Parkinson, Nutrie Ambassador Rick Gutman and Dr. Nicole Dahl. Leaders from the Nutrie organization, which includes some of the highest-ranking performers and top producers in the industry, will be exclusively recognized in a prestigious awards presentation.
On Saturday, Nutrie VIP guests will have the chance to personally chat and take photos with Kim Lyons and MMA champion Daniel Cormier at an exclusive meet and greet.
The pinnacle of Nutrie Texas Takeover will take place on Super Bowl Sunday. All event attendees are invited to Cowboy Stadium for an exclusive, Nutrie Super Bowl party.
Nutrie regional trainings are the best way for new and veteran Brand Partners to learn more about the business and the products, rub shoulders the industry's elite, and introduce people to the Nutrie business opportunity.
To learn more about the Nutrie Texas Takeover Training 2014, click here.
About Nutrie:
Founded in 2012 with headquarters in Scottsdale, Arizona, Nutrie is a health and wellness company that develops and markets products and programs for consumers to meet their health goals. The company is privately held.