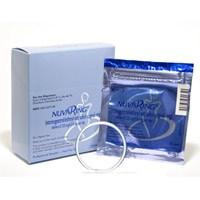 So far, 1,296 women have filed a NuvaRing lawsuit alleging blood clots, an increase of 11% in recent months.
Kansas City, MO (PRWEB) August 08, 2013
The birth control safety center at DrugNews.net is announcing updated news for women using the contraceptive NuvaRing. A federal judge recently postponed the start of the first trial alleging the device caused blood clots, which could give patients more time to take legal action*.
DrugNews was created to provide patients taking popular prescription drugs with the latest warnings, recalls, studies and legal news in an effort to improve safety. Visitors can see if others are experiencing similar side effects and decide if they need legal advice.
Health experts have linked vaginal ring contraceptives like NuvaRing to higher blood clot rates than traditional birth control pills. Last year, the New England Journal of Medicine published a study suggesting they could result in a 2.5 to 3-fold increased risk of blood clots**.
So far, 1,296 women have filed a NuvaRing lawsuit alleging blood clots, an increase of 11% in recent months***. Cases have been consolidated in a special federal court in Missouri. The formal case is known as In re: NuvaRing Products Liability Litigation, No. 08-md-1964, JPML, Eastern District Missouri.
Now, DrugNews has learned that U.S. District Judge Rodney Sippel, who is overseeing the litigation, recently entered an order postponing the start of the first trial from October 21 to January 27, 2014*. DrugNews believes this could give the opposing parties more time to negotiate a settlement.
Anyone who suffered a blood clot, stroke, DVT or pulmonary embolism after using NuvaRing is urged to contact the DrugNews Resource Center or speak with a lawyer about their legal rights.
Due to the specialized nature of federal MDL drug injury cases, DrugNews only recommends lawyers and law firms who have already handled NuvaRing lawsuits.
For more information on the research, NuvaRing side effects and litigation news related to NuvaRing and other drugs, or to speak with a lawyer, visit http://www.DrugNews.net.
*U.S. District Judge Rodney Sippel, 7/30/13; aboutlawsuits.com/wp-content/uploads/2013-07-30-NuvaRing-Order.pdf
**New England Journal of Medicine, 6/14/12; nejm.org/doi/full/10.1056/NEJMoa1111840
***JPML 7/10/13; jpml.uscourts.gov/sites/jpml/files/Pending_MDL_Dockets_By_District-July-10-2013.pdf