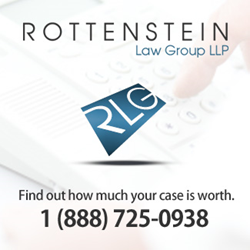 Rockville Centre, NY (PRWEB) March 17, 2014
Merck & Co., the manufacturer of NuvaRing contraceptive devices, has extended the deadline for plaintiffs to opt-in to its proposed $100 million settlement by 15 days, making the deadline March 25, 2014. The company proposed the settlement to address 1,850 lawsuits pending in the U.S. District Court for the Eastern District of Missouri that allege injuries caused by the monthly birth control method (In Re: NuvaRing Products Liability Litigation - MDL No. 1964). The Rottenstein Law Group maintains a NuvaRing page on their website that features a comprehensive history of the device, in addition to valuable information on how to go about filing a NuvaRing lawsuit.
On March 12, 2014, the Web site for the St. Louis Post-Dispatch reported on the deadline extension, noting that none of the over 120 law firms representing plaintiffs had any objections to the move. About 95 percent of plaintiffs are expected to participate in the settlement agreement. There are approximately 3,800 claimants who will share in the Merck-funded settlement. The claimants allege they have suffered blood clots caused by the contraceptive device, which has been shown in a study to increase the risk six-and-a-half-fold to eightfold, in women who use a vaginal ring as their chosen method of birth control*.
The Rottenstein Law Group encourages any women who believe they have suffered injuries stemming from the use of NuvaRing to download a free brochure, as well as avail of a free consultation that will help determine the viability of a potential NuvaRing lawsuit.
*bmj.com/content/344/bmj.e2990
ABOUT THE ROTTENSTEIN LAW GROUP LLP
The Rottenstein Law Group LLP is a New York-based firm that represents clients nationwide in mass tort actions. The firm was founded by Rochelle Rottenstein, who has more than two decades of experience as a lawyer, to represent clients hurt by defective medical devices and medications. (Attorney advertising. Prior results do not guarantee a similar outcome.)
Contact:
The Rottenstein Law Group LLP
Rochelle Rottenstein, Esq.
100 Merrick Road
Suite 226W
Rockville Centre, NY 11570
(212) 933-9500 (office phone)
(212) 933-9980 (facsimile)
rochelle (at) rotlaw (dot) com
plus.google.com/106070664376281033016