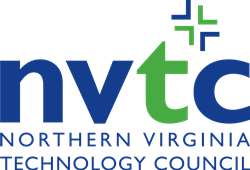 MCLEAN, Va. (PRWEB) May 25, 2023
Northern Virginia Technology Council (NVTC), the trade association representing the region's technology community, announced a new workforce initiative, Aim High, in partnership with Northern Virginia Community College (NOVA) and Fairfax County Public Schools (FCPS). Aim High gives students real-world experience with tech-related jobs, preparing them for future careers. The initiative connects high school students with regional companies providing access to career exposure, training, mentorship and internships.
Sponsored through a grant from the JPMorgan Chase Foundation, Aim High will launch today at an event at Capital One headquarters in McLean, Virginia. Jennifer Taylor, president and CEO of NVTC; Dr. Anne Kress, president of NOVA; Dr. Michelle Reid, superintendent of FCPS; and Jeff McKay, chair of the Fairfax County Board of Supervisors will present Aim High's vision. FCPS teachers, students and executives from participating companies will also share first-hand experiences and positive outcomes resulting from industry and academic collaboration.
"The Northern Virginia region currently has over 133,000 open jobs. In April alone, 80% of the 42,000 new jobs posted were for tech jobs. Our region's economy continues to expand, and the demand for a skilled workforce is higher than ever. NVTC member companies are committed to helping prepare the next generation of talent for the jobs of tomorrow," said Jennifer Taylor, president and CEO of NVTC. "Aim High is an incredible opportunity for students from all backgrounds to experience the amazing potential that a career in our region's tech hub can offer."
Aim High will pair upwards of 500 FCPS high school students with Aim High Champions through educational sessions, panel discussions and fireside chats, hands-on workshops, tours of facilities and maker spaces, and more. Students will be matched with participating companies during the 2023-2024 academic year. To date, 18 companies and one federal agency have committed to the initiative.
"Learning happens best in community. I am grateful to NVTC and NOVA for supporting this work to encourage local IT industry leaders to open their doors to our students," said Dr. Michelle Reid, superintendent of FCPS. "The sooner our students have opportunities for work-based learning and industry experiences, the more excited they are about developing their passions and skills. This benefits all of Fairfax County."
"Northern Virginia industry leaders look to NOVA to recruit a highly skilled workforce," said Anne M. Kress, president of NOVA. "We work directly with employers to match our programs to their needs. This unique partnership with FCPS and NVTC will encourage our region's high school students to begin thinking about their career goals early so they can seamlessly move from high school, through NOVA, and into high-demand jobs in the regional workforce."
The inaugural Aim High Champions include:
1. Amazon
2. ASRC Federal
3. Booz Allen Hamilton
4. Broadband Technical Resources
5. Capital One
6. CGI
7. Deltek
8. GDIT
9. Iridium
10. Maximus
11. Microsoft
12. Monster
13. National Science Foundation
14. Noblis
15. SAIC
16. Software AG Government Solutions
17. Splunk
18. Unanet
19. Van Metre Companies
To learn more about Aim High or how your company can participate, please contact Lindsey Kearney at lkearney@nvtc.org.
###
Contact
Tarin Horan
Northern Virginia Technology Council (NVTC)
thoran@nvtc.org
703-946-0319
About the Northern Virginia Technology Council
NVTC is the trade association representing the Northern Virginia technology community. As one of the nation's largest technology councils, NVTC serves companies from all sectors of the industry, from small businesses and startups to Fortune 100 technology companies, government contractors, as well as service providers, academic institutions, and nonprofit organizations. More than 460 members look to the organization as a resource for networking and educational opportunities, peer-to-peer communities, policy advocacy, industry promotion, fostering of strategic relationships, and branding of the region as a major global technology center. Learn more at http://www.nvtc.org.
About the Northern Virginia Community College
Northern Virginia Community College is the largest public institution of higher learning in the Commonwealth of Virginia and one of America's largest community colleges. NOVA enrolls nearly 80,000 students at its six campuses in Alexandria, Annandale, Loudoun, Manassas, Springfield (Medical Education Campus), and Woodbridge, through NOVA Online, and high school dual enrollment. NOVA offers more than 100 associate degree and certificate programs to help students reach their academic and professional goals through university transfers and access to the most in-demand careers. At NOVA, we strive to ensure that every student succeeds, every program achieves, and every community prospers. For more information about NOVA and its programs or services, visit http://www.nvcc.edu.
About Fairfax County Public Schools
FCPS is one of the largest school divisions in the U.S. with 198 schools and centers. We serve a diverse student population of more than 181,000 students in grades prekindergarten through 12, speaking more than 200 languages. More than 27% of our total student population is Economically Disadvantaged; 14.4% are reported as Students with Disabilities, and more than 20% of students are English Learners. Nearly 94.6% of FCPS students graduate on time (in four years of high school), and more than 92% plan to pursue post-secondary education.