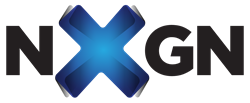 "We've been on this journey now for over a year now, " says Jack Morawski, Managing Partner - NXGN, Inc. "Recently, leaders such as Gartner, have reaffirmed our thinking and validated our strategies when it comes to next-gen IT innovation."
Chicago, IL (PRWEB) August 11, 2016
For IT Decision Makers, the challenge of transitioning to a cloud computing infrastructure while improving overall IT security is daunting. Thankfully today there are leading edge technology companies creating real hardware and software solutions that rise to the challenge – truly disrupting the way IT works, thinks and supports the speed of business. From addressing large scale application sprawl to mitigating security gaps, these disruptive technologies are providing incredible value for those in­-the-­know.
But that's the catch.
The technology choices are vast, new and shiny; while offering great promise, it can become overwhelming and chaotic. IT Management is left scratching their heads wondering what products really work as advertised, and where to even start. Deciding which options are really right for their business is near impossible. Many times, this results in no decision at all, sticking with status quo — and in today's fast paced IT environment, that cripples business growth.
If you're not growing, well, we don't need to tell you what that means.
NXGN was formed as a transformative IT advisory firm based on years of gained expertise and understanding of IT technologies, innovations, markets, trends and especially customer requirements. Incubated by senior leadership of the reputable Chicago firm DecisionFocus, Inc., NXGN is an independent advisory team with roots that reach Silicon Valley's investors and latest technology.
"We've been on this journey now for over a year now, " says Jack Morawski, Managing Partner - NXGN, Inc. "Recently, leaders such as Gartner, have reaffirmed our thinking and validated our strategies when it comes to next-gen IT innovation."
This unique collection of insights and capabilities has led to the formation of an advisory firm that is 100% dedicated to becoming experts and advisors on innovation that drives the future of IT decision making and direction. NXGN is attracting the eyes and ears of CIOs, VPs and IT Directors who are leading a transformative change for their organizations.
For these leaders, NXGN is the independent and platform agnostic voice they've long needed. NXGN couples deep and practical Cloud Builder experience with the know how to drive simplicity and automation into secure cloud infrastructure.
Well then, it's no wonder NXGN is becoming IT's new favorite four letter word.
------------
NXGN, Inc. is an, emergent technology advisory firm that's helping companies transform their IT Infrastructure and Security. NXGN guides CIOs and IT Leaders in their transformative journey, to customized next­-gen technology solutions that are helping Cloud Builders drive security, simplicity and automation into their cloud infrastructure.