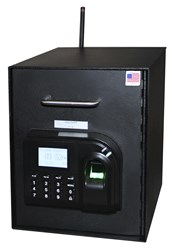 (PRWEB) October 25, 2013
Memphis, TN: Earlier this month, the New York State Volunteer Ambulance and Rescue Association (NYSVARA) posted the new requirements. Here are the highlights of the recent NYSVARA regulations:

The affected EMS services, must apply for and be granted the pre-hospital 03C controlled substance license before May 1, 2015.
If an agency does not obtain the license and have the ability to provide these medications to patients, the Regional Emergency Medical Advisory Committee (REMAC) will have to remove their authorization at the ALS level.
Any EMS agency seeking to become ALS from now forward will have to hold a 03C license in order to be approved by their REMAC at the advanced level.
•The Regional EMS Program Agencies and the DOH Bureau of EMS are committed to working with the agencies to assist in any way possible.
Based on our data, this affects approximately 265 ambulance and ALS first response services statewide. SEMAC feels that controlled substance medications are a necessary part of pre-hospital care in New York State and a standard of care. While it is recognized that this will be an added responsibility for many agencies, the ability to administer CS medication to patients is necessary and proper. The Bureau of EMS and Narcotics Enforcement (BNE) will be working together to move the license issuing process along as quickly as possible, but we would ask that you encourage your EMS agencies to begin developing their plans and getting their application in process, sooner rather than later. http://www.nysvara.org/news/2013/oct/131007a.pdf
A solid controlled substance plan includes secured narcotics storage, authenticated user access, and audited entry. MedixSafe incorporates these three fundamentals into their unique, field-tested security solutions created to keep narcotics safe. MedixSafe offers options of biometric fingerprint scanners, proximity cards, PIN codes, and even IP-based remote management for narcotics security protocols. While maintaining quick access to emergency medicines, MedixSafe technologies allow for greater accountability and automated recordkeeping – assuring compliance with new, stricter regulations.
The MedixSafe M1 is the ambulance trade's first, simplest dual-access security solution. The M1 is equipped with a stand-alone, networkable TCP/IP based controller. User access is verified through proximity card and PIN code and recorded into MedixSafe audit software.
The MedixSafe Biometric M2 is the ambulance trade's most technologically advanced triple-access security solution. The revolutionary M2 is designed to require any combination of fingerprint, PIN code, and proximity card for access. A USB fingerprint reader is provided with the M2 to ensure ease and accuracy of user fingerprint enrollment into the software.
MedixSafe audit trails can be retrieved by inserting a memory device into the USB port on the keypad or simply connecting a laptop or network PC. Additionally, industrial strength WiFi upgrades are available on all narcotics cabinets for wireless communications.
For more information concerning MedixSafe, visit medixsafe.com or call toll-free, 855-MEDIXSAFE.