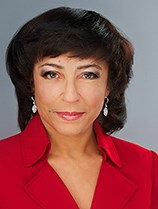 Pre-nups are not about divorce. They are blueprints for a couple's financial future.
New York, NY (PRWEB) September 09, 2013
"High profile and affluent couples have long considered pre-nuptial agreements to be a basic element of financial planning. But couples of all ages and levels of wealth need to consider this as an essential step on the path to marital and financial security." That was the key theme of Moses & Singer LLP attorney Lori Anne Douglass' recent interview on Arise Entertainment 360. Lori Anne is Partner in the firm's Matrimonial and Family Practice as well as the Trusts and Estates Practice.
"Prenuptial agreements are often maligned since they imply future divorce at a time when couples are just planning their lives together," comments Lori, but statistically, as many as 50% of marriages end in divorce and the likelihood of divorce increases with each subsequent marriage.
However, "pre-nup" planners understand this is not about divorce. Prenuptial agreements are blueprints for a couple's financial foundation. The document requires full financial disclosure thereby clarifying the ownership of assets that are brought into the marriage as well as assets acquired during the marriage. As a result, "a sensitively and thoughtfully negotiated prenuptial agreement will give couples a much clearer view of their financial position during in the marriage and in the event of divorce or upon the death of a spouse."
Some couples question why they need an agreement if neither individual has much in the way of assets. The answer, explains Lori, is that, "someday you will have something." A couple can discuss expectations of prospective earnings. The agreements set forth how parties will conduct themselves financially as time goes by and assets grow, protecting both the moneyed and the non-moneyed spouse.
The specter of premature death presents another rationale for pre-nup planning. Couples rarely consider estate planning when they are about to be married but agreements can address this concern upfront, avoiding the unwanted and unexpected consequences of loss. The plan can ensure full disclosure of assets without concentrating on the possibility of divorce. "While everyone will not divorce, everyone is going to die, we just don't know when."
Pre-nups cannot solve every marital issue. "Custody and child support get treated differently. In a divorce, the best interests of the child rule, regardless of what may be negotiated beforehand."
Lori deals with a wide range of questions when counseling couples. For example, some ask about entering into post-nup agreements after the marriage is sealed. Lori agrees that post-nups are possible but warns, "It is much harder to get individuals to give up rights they already have compared to rights they have yet to acquire." Co-habitation agreements present another variation, although state laws have a significant impact on their validity.
"Celebrity divorces often cost millions of dollars," notes Lori. "Certainly couples at that level of wealth require pre-nup protection. And for the rest of us, pre-nups offer a clear and objective way to build a financial future together."
-------------------------------------------------------------------------------------
Lori Anne Douglass is a Partner in Moses & Singer's Matrimonial and Family Practice and the Trusts and Estates Practice. Her work centers on establishing family agreements and resolving family disputes including litigation if necessary. Moses & Singer LLP, a New York City law firm founded in 1919, serves the legal needs of prominent industries and individuals in diversified commercial, professional and personal needs. This press release is provided for informational purposes only and does not constitute legal advice. It is not intended to create, and receipt does not constitute, an attorney-client relationship between the sender and the receiver.