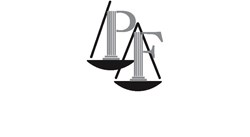 Compared to older drivers, teens have less ability to recognize hazardous situations.
New York, New York (PRWEB) September 03, 2013
Kylie Jenner was in a car accident weeks after getting a brand new Mercedes SUV, according to the Los Angeles Times(8.29.13) She had obtained her driver license around the same time as the accident. This accident emphasizes the need for teens to be careful while driving, said David Perecman, founder of The Perecman Firm, one of New York's auto accident law firms.
The crash took place on a residential street and involved two other vehicles. Her brand new $125,000 Mercedes G-wagon allegedly rear-ended the back of a Toyota, which then hit the Subaru SUV in front of it. The Toyota suffered severe damage in the accident, reported the Los Angeles Times. No person was seriously injured.
According to the New York State Department of Health, motor vehicle crashes are a top cause of death and serious injury for teens ages 15 to 19. Approximately 73 teens are killed annually.
"Compared to older drivers, teens have less ability to recognize hazardous situations. They are also more likely to text message, and use a cell phone while driving, underestimating these and other dangerous situations," said Perecman.
Those who are involved in accidents involving teen drivers may make claims against the teen for injuries and damages linked to negligence on the part of the teen. Teens are held responsible, just as any other driver on the road is, and can be subject to a personal injury claim. Parents may also be financially responsible for the carelessness of their children.
Teen auto accidents occur for many reasons. Families or individuals involved in a New York car accident with a teen driver should consult an experienced auto accident lawyer. The auto accident attorneys at The Perecman Firm in New York have helped many people obtain the compensation they deserve following car accidents in New York. Contact The Perecman Firm at 212-977-7033.
"Parents who are seriously concerned about their teen's safety, can withdraw their teen's driving privileges," said New York personal injury lawyer Perecman.
The Los Angeles Times article cited is "Kylie Jenner has three-car accident soon after getting license."
About David Perecman and The Perecman Firm, PLLC:
For the past 30 years, the New York personal injury, medical malpractice, construction accident, and auto accident lawyers at The Perecman Firm, PLLC have handled all types of cases of vehicular accidents in New York. David Perecman, founder of the Firm, has been recognized for his achievements as an Honoree in the National Law Journal's Hall of Fame, in New York Magazine's "The Best Lawyers in America" and The New York Times Magazine "New York Super Lawyers, Metro Edition" for the years 2007-2010. The prestigious U.S. News & World Report ranks The Perecman Firm among the top 20 personal injury firms in New York City for 2011-2012 and 2012-2013.
The Firm has recovered millions of dollars for its clients. Among the more recent victories, Mr. Perecman won a $15 million verdict** for a construction accident (Index 112370/03) Supreme Court, New York County, a $5.35 million dollar verdict*** for an automobile accident (Index 2749/04) Supreme Court, Kings County, and a $40 million dollar structured settlement for medical malpractice (Index 2146/03)****Supreme Court, Kings County.
The Perecman Firm serves Manhattan, Bronx, Brooklyn, Queens, Staten Island, Long Island, Westchester, Upstate NY, Morris County, and Rockland County.
**later settled while on appeal for $7.940 million
*** later settled for $3.5 million
**** total potential payout
"Lawyer Advertising"+
"Prior results do not guarantee a similar outcome."