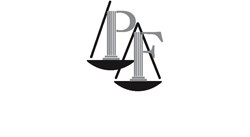 Drivers may consider speeding to be a minor offense. But, in reality, speeding is a top cause of car accidents.
New York, New York (PRWEB) September 04, 2013
Four people were killed in a single car crash on a New York parkway. The crash was so severe that emergency responders did not immediately know the number of people inside the car, said USAToday (9.1.13). Lawyers at The Perecman Firm, including founder David Perecman, understand that drivers may consider speeding to be a minor offense. But, in reality, speeding is a top cause of car accidents.
As USAToday reported, the rented 2013 gray Volkswagen Golf was going along the Sprain Brook Parkway in Greenburgh, N.Y. at a high rate of speed, when driver Bruno Vaccarezza, 19, lost control. The vehicle drove up the grassy shoulder, crashed head-on into the concrete overpass, and burst into flames.
The car had three passengers, all between the ages of 18 and 20, according to USAToday.
Investigators believe Vaccarezza rented the car after being involved in another accident. His father also was on the rental agreement, reported USAToday. Early reports stated that there was no evidence that drugs or alcohol were involved.
"There is a possibility for a wrongful death suit should the family of the deceased passengers wish to pursue legal action in New York," personal injury lawyer Perecman said.
Passengers have the same rights as others on the road. If they put their lives into the hands of a person who acts in a negligent manner, that person can be held responsible for injuries and resultant damages caused by his or her actions. In auto accident cases involving negligence, injured passengers, or their loved ones, have a right to recover compensation for their losses. Punitive damages may be considered in addition to medical expenses, lost wages and pain and suffering.
If you or a loved one are injured or killed as a result of a car accident, it is important to contact an experienced auto accident attorney as soon after the accident as possible. The auto accident attorneys at The Perecman Firm in New York have helped many people obtain deserved compensation for the loss of their loved ones following auto accidents in New York. Contact The Perecman Firm at 212-977-7033.
The USA Today article cited is "Speed cited in fiery N.Y. car crash that claims 4 lives."
About David Perecman and The Perecman Firm, PLLC:
For the past 30 years, the New York personal injury, medical malpractice, construction accident, and auto accident lawyers at The Perecman Firm, PLLC have handled all types of cases of vehicular accidents in New York. David Perecman, founder of the Firm, has been recognized for his achievements as an Honoree in the National Law Journal's Hall of Fame, in New York Magazine's "The Best Lawyers in America" and The New York Times Magazine "New York Super Lawyers, Metro Edition" for the years 2007-2010. The prestigious U.S. News & World Report ranks The Perecman Firm among the top 20 personal injury firms in New York City for 2011-2012 and 2012-2013.
The Firm has recovered millions of dollars for its clients. Among the more recent victories, Mr. Perecman won a $15 million verdict** for a construction accident (Index 112370/03) Supreme Court, New York County, a $5.35 million dollar verdict*** for an automobile accident (Index 2749/04) Supreme Court, Kings County, and a $40 million dollar structured settlement for medical malpractice (Index 2146/03)****Supreme Court, Kings County.
The Perecman Firm serves Manhattan, Bronx, Brooklyn, Queens, Staten Island, Long Island, Westchester, Upstate NY, Morris County, and Rockland County.
**later settled while on appeal for $7.940 million
*** later settled for $3.5 million
**** total potential payout
"Lawyer Advertising"+
"Prior results do not guarantee a similar outcome."