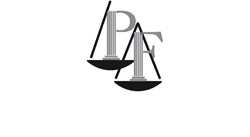 Making roads safer is, literally, a responsibility of life and death.
New York, NY (PRWEB) September 19, 2013
Attorney at Law David Perecman supports a new study being launched by New York State transportation officials. According to The Wall Street Journal (9.13.13), the study is aimed at improving safety along a 14-mile stretch of road where a significant number of pedestrians have been injured or killed.
"I strongly encourage talk about pedestrian safety and want to make the roads safer for everybody," said Perecman.
The study will focus on Route 5, the Central Avenue-State Street corridor linking the cities of Albany and Schenectady, The Wall Street Journal reported.
Central Avenue is a five-lane road with no median and a gap of four-tenths of a mile between crosswalks. There are also bus stops and businesses that line both sides of the road. The speed limit is 40 mph. According to the Times-Union, two times more accidents have occurred on this road then originally expected.
Eight pedestrian died on the road since 2009. There have also been many non-fatal accidents that occurred when people were crossing across four or five lanes, reported The Wall Street Journal.
Car accident lawyers at The Perecman Firm understand that a person hit by a car traveling 40 mph has an 85 percent chance of dying. This is almost double the risk of dying if hit by a car going at 30 mph.
An education campaign informing pedestrians about obeying pedestrian signals and using crosswalks will be part of the initiative, said The Wall Street Journal.
"Making roads safer is, literally, a responsibility of life and death," said Perecman. "New York taxpayers have a right to safe roads in New York."
If you or a loved one has been seriously injured on what you believe is a dangerous road, contact the auto accident attorneys at The Perecman Firm at 212-977-7033.
The Wall Street Journal article cited is "Safety study for accident-prone stretch of NY road."
About David Perecman and The Perecman Firm, PLLC:
For the past 30 years, the New York personal injury, medical malpractice, construction accident, and auto accident lawyers at The Perecman Firm, PLLC have handled all types of cases of vehicular accidents in New York. David Perecman, founder of the Firm, has been recognized for his achievements as an Honoree in the National Law Journal's Hall of Fame, in New York Magazine's "The Best Lawyers in America" and The New York Times Magazine "New York Super Lawyers, Metro Edition" for the years 2007-2010. The prestigious U.S. News & World Report ranks The Perecman Firm among the top 20 personal injury firms in New York City for 2011-2012 and 2012-2013.
The Firm has recovered millions of dollars for its clients. Among the more recent victories, Mr. Perecman won a $15 million verdict** for a construction accident (Index 112370/03) Supreme Court, New York County, a $5.35 million dollar verdict*** for an automobile accident (Index 2749/04) Supreme Court, Kings County, and a $40 million dollar structured settlement for medical malpractice (Index 2146/03)****Supreme Court, Kings County.
The Perecman Firm serves Manhattan, Bronx, Brooklyn, Queens, Staten Island, Long Island, Westchester, Upstate NY, Morris County, and Rockland County.
**later settled while on appeal for $7.940 million
*** later settled for $3.5 million
**** total potential payout
"Lawyer Advertising"+
"Prior results do not guarantee a similar outcome."