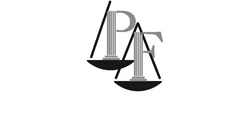 An auto accident caused by distracted driving is an accident that could have been prevented.
New York, New York (PRWEB) October 01, 2013
Pizza was the cause of a one-car accident that broke Detroit Lions wide receiver Nate Burleson's arm. He got distracted trying to save the pizza from sliding off the seat next to him while driving his car, reported The New York Times (9.24.13). Auto accident lawyer David Perecman says this incident exemplifies the danger of distracted driving.
"An auto accident caused by distracted driving is an accident that could have been prevented," said Perecman. "He is lucky he did not hit another car or a pedestrian."
Burleson, 32, lost control of his vehicle on a highway in suburban Detroit. As reported by The New York Times, the football star was reaching over to keep two pizza boxes from falling onto the floor mat when he hit the center median wall.
Burleson was scheduled for surgery. Alcohol was not believed be a factor in the accident, said The New York Times.
According to Distraction.gov, the Official US Government Website for Distracted Driving, in 2011, accidents involving a distracted driver killed 3,331 people and injured 387,000 others.
Distracted driving is the act of operating a vehicle while engaged in activities that divert a driver's attention away from the driving. This may include distractions outside the vehicle, such as looking at passing buildings, street signs, animals, or people, or distractions inside the vehicle, such as eating, texting, making a phone call, personal grooming, or dealing with technology.
"Driving is not complicated, but to drive safely, a driver needs to give his or her undivided attention to the driving task," said Perecman.
Texting while driving is considered to be one of the more dangerous forms of distracted driving. Currently, New York State bans handhold and text messaging for all drivers. Primary enforcement means an officer may cite a driver for using a hand-held cell phone or texting without any other traffic offense taking place, according to the Governors Highway Safety Association (GHSA).
Distracted driving is a choice made by the driver. This means drivers who cause serious injury while driving distracted may face severe penalties in New York, especially if the injured victims choose to file a personal injury claim, as is their right.
If you or a loved one has been seriously injured by a distracted driver, including one who is texting while driving, contact the auto accident attorneys at The Perecman Firm at 212-977-7033.
The New York Times article cited is "Burleson, Lions Receiver, Is Injured in a Car Accident."
About David Perecman and The Perecman Firm, PLLC:
For the past 30 years, the New York personal injury, medical malpractice, construction accident, and auto accident lawyers at The Perecman Firm, PLLC have handled all types of cases of vehicular accidents in New York. David Perecman, founder of the Firm, has been recognized for his achievements as an Honoree in the National Law Journal's Hall of Fame, in New York Magazine's "The Best Lawyers in America" and The New York Times Magazine "New York Super Lawyers, Metro Edition" for the years 2007-2010. The prestigious U.S. News & World Report ranks The Perecman Firm among the top 20 personal injury firms in New York City for 2011-2012 and 2012-2013.
The Firm has recovered millions of dollars for its clients. Among the more recent victories, Mr. Perecman won a $15 million verdict** for a construction accident (Index 112370/03) Supreme Court, New York County, a $5.35 million dollar verdict*** for an automobile accident (Index 2749/04) Supreme Court, Kings County, and a $40 million dollar structured settlement for medical malpractice (Index 2146/03)****Supreme Court, Kings County.
The Perecman Firm serves Manhattan, Bronx, Brooklyn, Queens, Staten Island, Long Island, Westchester, Upstate NY, Morris County, and Rockland County.
**later settled while on appeal for $7.940 million
*** later settled for $3.5 million
**** total potential payout
"Lawyer Advertising"+
"Prior results do not guarantee a similar outcome."