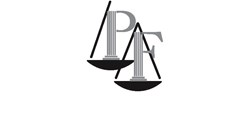 Accident reconstructionists help make order out of the disorder by putting the pieces of the car accident together to help determine the cause.
New York, New York (PRWEB) October 17, 2013
A man participating in the annual convention of accident reconstructionists in Atlantic City, New Jersey was "badly bruised" during a car accident re-enactment. According to NBC News (10.10.13), Russell Strickland was acting as a radio operator for an experiment to crash two cars at medium speeds in a controlled environment when a cable came loose and hit him in the abdomen. Auto accident lawyer David Perecman, founder of The Perecman Firm works frequently with accident reconstructionists in New York.
"Many times, an auto accident leaves glass, vehicle pieces and road debris scattered everywhere. Eyewitness accounts of the auto accident are frequently inconsistent and few can accurately say how the accident happened or who or what caused it. Accident reconstructionists help make order out of the disorder by putting the pieces of the car accident together to help determine the cause," explained Perecman.
Accident reconstruction in auto accident cases refers to the process of "recreating" the scene of the accident. Accident reconstructionists are typically called in when it is difficult to determine which party was at fault. Accident reconstruction can help determine fault. It can also establish the degree of liability of each party involved.
Accident reconstructionsists employ a number of techniques to form their conclusions. These may include forensic mapping, analysis of photographs or videos of the accident, biomedical engineering, computer simulation and 3D animation.
"Best wishes to Mr. Strickland who was hurt in this accident. I hope you fully recover soon," said Perecman.
The convention was hosted by the New Jersey Association of Accident Reconstructionists in Atlantic City and attracted professionals from across the United States and Canada. Topics at this year's event included "Advanced Momentum Concepts" and "New Crash Avoidance Technology", according to the NJAAR website.
The auto accident attorneys at The Perecman Firm in New York have helped many people obtain the compensation they deserve following car accidents in New York. An experienced auto accident lawyer can take individuals through the process of finding out who is responsible for their injuries and help them get the maximum compensation they deserve. Contact The Perecman Firm at 212-977-7033.
The NBC News story cited is "Man Hurt in Accident at NJ Accident Reconstruction Show."
About David Perecman and The Perecman Firm, PLLC:
For the past 30 years, the New York personal injury, medical malpractice, construction accident, and auto accident lawyers at The Perecman Firm, PLLC have handled all types of cases of vehicular accidents in New York. David Perecman, founder of the Firm, has been recognized for his achievements as an Honoree in the National Law Journal's Hall of Fame, in New York Magazine's "The Best Lawyers in America" and The New York Times Magazine "New York Super Lawyers, Metro Edition" for the years 2007-2010. The prestigious U.S. News & World Report ranks The Perecman Firm among the top 20 personal injury firms in New York City for 2011-2012 and 2012-2013.
The Firm has recovered millions of dollars for its clients. Among the more recent victories, Mr. Perecman won a $15 million verdict** for a construction accident (Index 112370/03) Supreme Court, New York County, a $5.35 million dollar verdict*** for an automobile accident (Index 2749/04) Supreme Court, Kings County, and a $40 million dollar structured settlement for medical malpractice (Index 2146/03)****Supreme Court, Kings County.
The Perecman Firm serves Manhattan, Bronx, Brooklyn, Queens, Staten Island, Long Island, Westchester, Upstate NY, Morris County, and Rockland County.
**later settled while on appeal for $7.940 million
*** later settled for $3.5 million
**** total potential payout
"Lawyer Advertising"+
"Prior results do not guarantee a similar outcome."