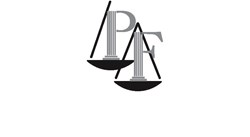 It can take weeks or months for collision reconstructionists to determine which human, mechanical, electrical, or environmental factors, or combination of factors, caused the accident.
New York, New York (PRWEB) October 22, 2013
An auto crash that killed a 15-year-old girl and left her younger sister critically injured at a Yonkers church carnival was called a "freak sudden-acceleration crash" by USA Today (10.18.13). Charges in the crash, if any, will depend on the findings of collision reconstructionists. Attorney at Law David Perecman has worked with a number of reconstructionists to determine the cause of auto accidents.
"It can take weeks or months for collision reconstructionists to determine which human, mechanical, electrical, or environmental factors, or combination of factors, caused the accident," said Perecman, an auto accident lawyer for over 30 years.
The girls were injured when a sixth-grade teacher driving a 2002 Jeep jumped a curb and hit them. According to USA Today, the vehicle driven by teacher Roseanne Piccirilli, 55, lurched out of a parking lot spot and went through an intersection, hitting multiple vehicles before crashing into the girls on the sidewalk.
The crash killed Kalie Gill. Her sister Lindsey, 12, was left critically injured, said USA Today.
The process of accident reconstruction begins with the accident scene, and then may involve scientific mathematical analysis, software, models, forensic animation, and-or testing to recreate the events of an accident.
Sudden acceleration accidents can be attributed to a number of issues including human error, such as new drivers who hit the gas instead of the brake. Also to blame may be medical emergencies, defective cars or a car mat leaning against the gas pedal as brakes are applied.
A March 2012 study (DOT HS 811 597) sponsored by the National Highway Traffic Safety Administration estimated that there are seven to fifteen pedal misapplication crashes every month in the United States.
"When an accident is unexplained or disputed a scientific investigation conducted by a qualified accident reconstructionist can definitely help," said Perecman.
Families or individuals involved in accidents involving unintended application should consult an experienced auto accident lawyer. The auto accident attorneys at The Perecman Firm in New York have helped many people obtain the compensation they deserve following car accidents in New York. Contact The Perecman Firm at 212-977-7033.
The USA Today article cited is "The science of reconstructing a freak accident."
About David Perecman and The Perecman Firm, PLLC:
For the past 30 years, the New York personal injury, medical malpractice, construction accident, and auto accident lawyers at The Perecman Firm, PLLC have handled all types of cases of vehicular accidents in New York. David Perecman, founder of the Firm, has been recognized for his achievements as an Honoree in the National Law Journal's Hall of Fame, in New York Magazine's "The Best Lawyers in America" and The New York Times Magazine "New York Super Lawyers, Metro Edition" for the years 2007-2010. The prestigious U.S. News & World Report ranks The Perecman Firm among the top 20 personal injury firms in New York City for 2011-2012 and 2012-2013.
The Firm has recovered millions of dollars for its clients. Among the more recent victories, Mr. Perecman won a $15 million verdict** for a construction accident (Index 112370/03) Supreme Court, New York County, a $5.35 million dollar verdict*** for an automobile accident (Index 2749/04) Supreme Court, Kings County, and a $40 million dollar structured settlement for medical malpractice (Index 2146/03)****Supreme Court, Kings County.
The Perecman Firm serves Manhattan, Bronx, Brooklyn, Queens, Staten Island, Long Island, Westchester, Upstate NY, Morris County, and Rockland County.
**later settled while on appeal for $7.940 million
*** later settled for $3.5 million
**** total potential payout
"Lawyer Advertising"+
"Prior results do not guarantee a similar outcome."