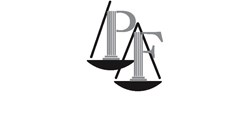 Drivers should look for the warning signs posted on roads where moose and deer are more likely to be
New York, New York (PRWEB) October 29, 2013
David Perecman, founder of The Perecman Firm, wants to warn drivers in New York that deer-vehicle collisions increase in the months October through December. The greatest number of accidents occurs in the two hours before sunrise and after sunset each day, according to the New York State Department of Transportation (NYSDOT 2013).
"Drivers should look for the warning signs posted on roads where moose and deer are more likely to be," said Perecman.
Fall is the peak breeding time for both deer and moose and, during this time, the animals are far less cautious than usual. The NYSDOT estimated that 60,000 to 70,000 deer-vehicle collisions occur throughout New York State annually.
Accident lawyers at The Perecman Firm, as well as the NYSDOT recommend that drivers do the following to help avoid collision with a deer or moose.

Reduce speed and watch for animals on or near the road
Use caution when driving at dawn or dusk
Reduce speed at night and, when possible, use high beams
Be sure all passengers are wearing seat belts
Reduce speed when approaching animals near the roadside, because they have been known to run into the road unexpectedly
Watch for the "leaping stag" or moose signs and use greater caution when passing through
Brake firmly but do not swerve if a deer runs in front of your vehicle
"Drivers who swerve to avoid an animal may hit another vehicle or cause their car to strike a pedestrian or a fixed object, such as a tree," said Perecman.
Drivers who hit a pedestrian or another vehicle after swerving to avoid a moose or deer, may be responsible for the auto accident. Those who were hit, or their families, should consider filing a personal injury lawsuit or wrongful death lawsuit to collect the compensation they deserve for the injuries or deaths caused.
If you or a loved one is injured in an auto accident, contact the auto accident attorneys at The Perecman Firm at 212-977-7033.
About David Perecman and The Perecman Firm, PLLC:
For the past 30 years, the New York personal injury, medical malpractice, construction accident, and auto accident lawyers at The Perecman Firm, PLLC have handled all types of cases of vehicular accidents in New York. David Perecman, founder of the Firm, has been recognized for his achievements as an Honoree in the National Law Journal's Hall of Fame, in New York Magazine's "The Best Lawyers in America" and The New York Times Magazine "New York Super Lawyers, Metro Edition" for the years 2007-2010. The prestigious U.S. News & World Report ranks The Perecman Firm among the top 20 personal injury firms in New York City for 2011-2012 and 2012-2013.
The Firm has recovered millions of dollars for its clients. Among the more recent victories, Mr. Perecman won a $15 million verdict** for a construction accident (Index 112370/03) Supreme Court, New York County, a $5.35 million dollar verdict*** for an automobile accident (Index 2749/04) Supreme Court, Kings County, and a $40 million dollar structured settlement for medical malpractice (Index 2146/03)****Supreme Court, Kings County.
The Perecman Firm serves Manhattan, Bronx, Brooklyn, Queens, Staten Island, Long Island, Westchester, Upstate NY, Morris County, and Rockland County.
**later settled while on appeal for $7.940 million
*** later settled for $3.5 million
**** total potential payout
"Lawyer Advertising"+
"Prior results do not guarantee a similar outcome."