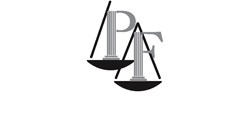 Proof for figuring out who was at fault for a car accident will come from a number of sources.
New York, New York (PRWEB) November 13, 2013
Speed appears to have been a factor in a crash that killed two people and injured two others in a three-car crash on the Hutchinson River Parkway in the Bronx, reported CBS News (11.9.13). While speeding has not yet been confirmed to be the cause of this accident, it is one of the most prevalent factors contributing to traffic crashes, said Attorney at Law David Perecman, founder of The Perecman Firm.
"Proof for figuring out who was at fault for a car accident will come from a number of sources, including police reports, physical evidence, and witness statements," said Perecman.
According to CBS News, the driver of a black Ford Explorer sport-utility vehicle struck a guardrail on the Bronx parkway. The SUV went airborne and came crashing down on a Lincoln Towncar livery cab headed in the opposite direction. The two people inside the livery cab, the driver and his passenger, were killed. The livery cab then struck a third car.
The black SUV "took the top of the limo off" and the livery cab was "nearly sliced in half," CBS News reported. A white sport-utility vehicle was the third vehicle to crash as the driver tried to avoid the Explorer on the roadway.
The driver of the white SUV suffered minor injuries and the driver of the black SUV was reported to be in stable condition by CBS News.
Statistics from The National Highway Traffic Safety Administration (NHTSA DOT HS 811 751) show that speeding was a contributing factor in approximately 30 percent of all fatal crashes in 2011, and 9,944 individuals died in speeding-related crashes. There were 338 speeding-related traffic fatalities in New York.
For those who are in an accident where a speeding driver is at fault, an investigation is needed to prove that the accident was not caused by a mechanical malfunction, road defect or other factor. Proving the causes of the accident can assist an injury victim in recovering the compensation she or he deserves. Damages that may be recovered include medical bills, lost income, and pain and suffering.
"This was a tragic and unfortunate accident," said Perecman.
If you or a loved one is involved in an auto, contact the auto accident attorneys at The Perecman Firm at 212-977-7033.
The CBS News story cited is " Hutchinson River Parkway Crash Leaves 2 Dead, Several Injured."
About David Perecman and The Perecman Firm, PLLC:
For the past 30 years, the New York personal injury, medical malpractice, construction accident, and auto accident lawyers at The Perecman Firm, PLLC have handled all types of cases of vehicular accidents in New York. David Perecman, founder of the Firm, has been recognized for his achievements as an Honoree in the National Law Journal's Hall of Fame, in New York Magazine's "The Best Lawyers in America" and The New York Times Magazine "New York Super Lawyers, Metro Edition" for the years 2007-2010. The prestigious U.S. News & World Report ranks The Perecman Firm among the top 20 personal injury firms in New York City for 2011-2012 and 2012-2013.
The Firm has recovered millions of dollars for its clients. Among the more recent victories, Mr. Perecman won a $15 million verdict** for a construction accident (Index 112370/03) Supreme Court, New York County, a $5.35 million dollar verdict*** for an automobile accident (Index 2749/04) Supreme Court, Kings County, and a $40 million dollar structured settlement for medical malpractice (Index 2146/03)****Supreme Court, Kings County.
The Perecman Firm serves Manhattan, Bronx, Brooklyn, Queens, Staten Island, Long Island, Westchester, Upstate NY, Morris County, and Rockland County.
**later settled while on appeal for $7.940 million
*** later settled for $3.5 million
**** total potential payout
"Lawyer Advertising"+
"Prior results do not guarantee a similar outcome."