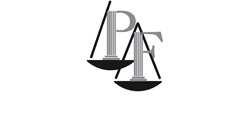 If the road looks slippery, it probably is.
New York, NY (PRWEB) November 20, 2013
Auto accident lawyer David Perecman, founder of The Perecman Firm, wants to remind drivers in New York to drive carefully on icy roads. An accident in Tonawanda, NY believed to be caused by black ice caused a twenty-car pileup on the I-29 ramp to I-190 South. WIVB (11.12.13) reported that no one was seriously injured in the crash.
Black ice is dangerous because, unlike snow, it is nearly invisible on the road. Often it looks like a harmless puddle or blends in with the pavement on the road and goes entirely unseen.
"Every winter brings icy road conditions in New York City and its surrounding areas. If the road looks slippery, it probably is," said Perecman.
The Perecman Firm offers the following tips for driving safely in freezing conditions.
1. Slow down. The faster a car is going, the longer it takes the vehicle to stop. When accelerating on snow or ice, a driver needs to take it slow to avoid slipping or sliding.
2. Leave extra space between vehicles. Vehicles on slick and snowy roads take extra time and extra distance to come to a stop.
3. Remain calm. If a car is sliding, the driver should slowly take his or her foot off the accelerator without hitting the brakes or making sudden movements.
4. Brake correctly. Brake early and slowly, without slamming on the brakes. Drivers with anti-lock brakes should press the pedal down firmly and hold it. Drivers without anti-lock brakes should pump the pedal gently.
5. Stay in control. Drivers who skid and are going off the road should try to steer the vehicle towards something that will minimize the damage, like an empty area.
6. Heed warning signs. Ice forms faster on bridges and overpasses. Black ice typically forms in the early morning or at night when the temperature drops. It is commonly found on roads blocked from the sun by trees or other obstacles.
7. Pay attention to what other drivers are doing. Watching the movements of other vehicles may alert drivers to problems more quickly, allowing extra time to react safely.
"The law in New York requires drivers to maintain control of their vehicles at all times," said Perecman. "Knowing how to drive on snow and ice can help prevent a driving accident, saving the driver and others on the road from suffering serious injury or even death."
Tonawanda is located outside of Buffalo.
If you or a loved one has been seriously injured in a vehicular accident, including one involving ice or snow, contact the auto accident attorneys at The Perecman Firm at 212-977-7033.
The WIVB article cited is "Overnight crash involved approx. 20 cars."
About David Perecman and The Perecman Firm, PLLC:
For the past 30 years, the New York personal injury, medical malpractice, construction accident, and auto accident lawyers at The Perecman Firm, PLLC have handled all types of cases of vehicular accidents in New York. David Perecman, founder of the Firm, has been recognized for his achievements as an Honoree in the National Law Journal's Hall of Fame, in New York Magazine's "The Best Lawyers in America" and The New York Times Magazine "New York Super Lawyers, Metro Edition" for the years 2007-2010. The prestigious U.S. News & World Report ranks The Perecman Firm among the top 20 personal injury firms in New York City for 2011-2012 and 2012-2013.
The Firm has recovered millions of dollars for its clients. Among the more recent victories, Mr. Perecman won a $15 million verdict** for a construction accident (Index 112370/03) Supreme Court, New York County, a $5.35 million dollar verdict*** for an automobile accident (Index 2749/04) Supreme Court, Kings County, and a $40 million dollar structured settlement for medical malpractice (Index 2146/03)****Supreme Court, Kings County.
The Perecman Firm serves Manhattan, Bronx, Brooklyn, Queens, Staten Island, Long Island, Westchester, Upstate NY, Morris County, and Rockland County.
**later settled while on appeal for $7.940 million
*** later settled for $3.5 million
**** total potential payout
"Lawyer Advertising"+
"Prior results do not guarantee a similar outcome."