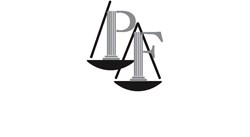 The best tip is not to drive in a winter storm unless there is absolutely no way to avoid it.
New York, New York (PRWEB) November 26, 2013
Auto accident lawyer David Perecman, founder of The Perecman Firm, wants to remind drivers in New York that a deadly winter storm system is approaching New York. Drivers will need to drive carefully in the expected weather conditions. Storms have claimed 13 lives, including a 4-year-old girl who was killed in a rollover accident on an icy road, reported NBC News(11.25.13).
"If a winter storm strikes, drivers need to slow down and pay attention, or stay off the roads if possible," said Perecman. "Ice and snow create dangerous travel."
The worst storm weather is expected on Wednesday, reported NBC News. This is bad news for travelers getting ready for what is usually the busiest travel day of the year. The forecast shows that New York City will experience inclement weather, but upstate New York will be hit the hardest. The storm may dump up to a foot of snow on Buffalo and Syracuse, NBC News reported.
"Drivers need to be especially careful when driving over bridges, ramps or other elevated roads where the potential for ice to build is greatest," said Perecman.
The Perecman Firm recommends that drivers keep the following tips in mind:

Maintain at least three times the normal following distance on snow or ice.
Drivers who start to slide should ease off the gas pedal or brakes. Steer into the direction of the skid until the car feels like it has regained traction then straighten the vehicle.
Turn on the vehicle's lights to increase its visibility to other motorists.
Make sure the vehicle can handle all conditions, never assume it.
"The best tip is not to drive in a winter storm unless there is absolutely no way to avoid it," said Perecman. "Have a happy and safe Thanksgiving."
If you or a loved one has been seriously injured in a vehicular accident, including one involving ice or snow, contact the auto accident attorneys at The Perecman Firm at 212-977-7033.
The NBC News article cited is "Thanksgiving travel plans under threat in Northeast as deadly storm closes in."
About David Perecman and The Perecman Firm, PLLC:
For the past 30 years, the New York personal injury, medical malpractice, construction accident, and auto accident lawyers at The Perecman Firm, PLLC have handled all types of cases of vehicular accidents in New York. David Perecman, founder of the Firm, has been recognized for his achievements as an Honoree in the National Law Journal's Hall of Fame, in New York Magazine's "The Best Lawyers in America" and The New York Times Magazine "New York Super Lawyers, Metro Edition" for the years 2007-2010. The prestigious U.S. News & World Report ranks The Perecman Firm among the top 20 personal injury firms in New York City for 2011-2012 and 2012-2013.
The Firm has recovered millions of dollars for its clients. Among the more recent victories, Mr. Perecman won a $15 million verdict** for a construction accident (Index 112370/03) Supreme Court, New York County, a $5.35 million dollar verdict*** for an automobile accident (Index 2749/04) Supreme Court, Kings County, and a $40 million dollar structured settlement for medical malpractice (Index 2146/03)****Supreme Court, Kings County.
The Perecman Firm serves Manhattan, Bronx, Brooklyn, Queens, Staten Island, Long Island, Westchester, Upstate NY, Morris County, and Rockland County.
**later settled while on appeal for $7.940 million
*** later settled for $3.5 million
**** total potential payout
"Lawyer Advertising"+
"Prior results do not guarantee a similar outcome."