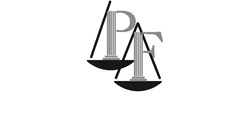 Why the crash occurred is critical, whether it was human error, mechanical failure, or something else.
New York, New York (PRWEB) January 16, 2014
Personal injury lawyer David Perecman, founder of The Perecman Firm, calls for an investigation after a car wash worker was killed in a workplace accident. The tragic accident occurred in Brooklyn, reported CBS News(1.12.14).
"Why the crash occurred is critical, whether it was human error, mechanical failure, or something else," said Perecman, a personal injury lawyer for over 30 years.
The worker, a Latino male in his 30′s, was trying to move a 2010 Lincoln Navigator when the car suddenly, and unexpectedly, entered Atlantic Ave., CBS reported. The SUV was then hit by a 2007 Nissan Altima. The worker driving the SUV was ejected from it upon impact, and then hit by the vehicle. The Navigator came to a stop after crashing into a fire hydrant.
A major source of car accidents is human error. However there are a number of typical mechanical failures that have been repeatedly cited as causes for auto accidents. These mechanical errors include faulty brake systems, tire blow-outs, and faulty suspensions and steering systems.
An experienced personal injury lawyer can help investigate whether an accident was caused by human or mechanical error and subsequently who is at fault. If the driver was working at the time of the crash, there is a possibility that person's employer may be held liable. If there were vehicle design flaws, the manufacturer of the car may be held liable.
Following workplace accidents, family members or beneficiaries of the person who died could potentially pursue a wrongful death suit against the entity considered to be at fault for the work-related accident. Wrongful death lawsuits or claims are generally filed to obtain monetary damages to cover the earnings the deceased person would have provided, as well as other damages.
"Negligence is often a factor contributing to fatal workplace accidents," said Perecman. The unfortunate accident demands an investigation conducted, at the very least, so we can learn from it and not let it be repeated."
The CBS News article cited is "Police: Man Killed In Accident At Brooklyn Car Wash."
About David Perecman and The Perecman Firm, PLLC:
For the past 30 years, the New York construction accident, medical malpractice, auto accident, personal injury, and civil rights violation lawyers at The Perecman Firm, PLLC have handled all types of New York personal injury cases, including slip and fall accidents. David Perecman, founder of the Firm, has been recognized for his achievements as an Honoree in the National Law Journal's Hall of Fame, in New York Magazine's "The Best Lawyers in America" and The New York Times Magazine "New York Super Lawyers, Metro Edition" for the years 2007-2010. The prestigious U.S. News & World Report ranks The Perecman Firm among the top 20 personal injury firms in New York City for 2011-2012 and 2012-2013.
The Firm has recovered millions of dollars for its clients. Among the more recent victories, Mr. Perecman won a $15 million verdict** for a construction accident (Index 112370/03) Supreme Court, New York County, a $5.35 million dollar verdict*** for an automobile accident (Index 2749/04) Supreme Court, Kings County, and a $40 million dollar structured settlement for medical malpractice (Index 2146/03)****Supreme Court, Kings County.
The Perecman Firm serves Manhattan, Bronx, Brooklyn, Queens, Staten Island, Long Island, Westchester, Upstate NY, Morris County, and Rockland County.
**later settled while on appeal for $7.940 million
*** later settled for $3.5 million
**** total potential payout
"Lawyer Advertising"+
"Prior results do not guarantee a similar outcome."