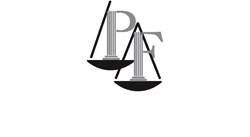 Unfortunately, parents cannot assume their child will be safe when it comes to car seats.
New York, New York (PRWEB) January 30, 2014
Child car seats may have to pass new crash tests, which is good news to auto accident lawyer David Perecman, founder of The Perecman Firm, and some child safety advocates in New York and nationwide. Currently, the side-impact protection on many seats is not safe enough because federal rules only judge car seats on how well they protect children in accidents from the front, said The New York Times (1.23.14)
The National Highway Traffic Safety Administration is proposing the new safety guidelines for car seats. Under the proposed rule, the seats would have to pass a test that simulates a side-impact vehicle crash of up to 30 miles an hour. This proposal is believed to be able to "prevent up to five deaths and eliminate more than 60 injuries a year," reported The New York Times.
If the proposed rules are passed, car seat manufacturers would be given three years to upgrade their products to meet the new requirements. This safety standard change covers car seats for kids weighing up to 40 pounds, and the technology protecting the child's head and chest in the event of a T-bone type collision.
Some car seats already have safety features designed to protect children in the event of a side-impact crash despite the lack of any federal guidelines requiring them. A side-impact collision can cause a child's head to move suddenly and hit a part of the interior of the car, causing serious injury.
"Unfortunately, parents cannot assume their child will be safe when it comes to car seats. They need to do their research. The extra protection is well worth the additional cost difference," said Perecman.
If you or a loved one are severely injured in an auto accident, lawyers at The Perecman Firm may be able to help you obtain compensation for any injuries and losses. Contact the auto accident attorneys at The Perecman Firm at 212-977-7033.
The CBS News story cited is "Car Seats to Face Crash-Test Standards."
About David Perecman and The Perecman Firm, PLLC:
For the past 30 years, the New York personal injury, medical malpractice, construction accident, and auto accident lawyers at The Perecman Firm, PLLC have handled all types of auto accident cases in New York, including intersection accidents. David Perecman, founder of the Firm, has been recognized for his achievements as an Honoree in the National Law Journal's Hall of Fame, in New York Magazine's "The Best Lawyers in America" and The New York Times Magazine "New York Super Lawyers, Metro Edition" for the years 2007-2010. The prestigious U.S. News & World Report ranks The Perecman Firm among the top 20 personal injury firms in New York City for 2011-2012 and 2012-2013.
The Firm has recovered millions of dollars for its clients. Among the more recent victories, Mr. Perecman won a $15 million verdict** for a construction accident (Index 112370/03) Supreme Court, New York County, a $5.35 million dollar verdict*** for an automobile accident (Index 2749/04) Supreme Court, Kings County, and a $40 million dollar structured settlement for medical malpractice (Index 2146/03)****Supreme Court, Kings County.
The Perecman Firm serves Manhattan, Bronx, Brooklyn, Queens, Staten Island, Long Island, Westchester, Upstate NY, Morris County, and Rockland County.
**later settled while on appeal for $7.940 million
*** later settled for $3.5 million
**** total potential payout
"Lawyer Advertising"+
"Prior results do not guarantee a similar outcome."