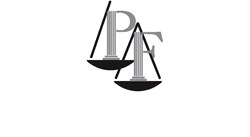 Brakes are critical for vehicle performance and safety.
New York, New York (PRWEB) February 04, 2014
An auto accident that killed Kalie Gill, 15, may have been caused by a brake malfunction, said USA Today (1.30.14). The accident that occurred at a church festival in Westchester County, N.Y., also left Kalie's 12-year-old sister seriously injured. Attorney at Law David Perecman understands that brake failure can be a serious problem.
"Brakes are critical for vehicle performance and safety," said Perecman. "Drivers must immediately check their brakes if they suspect any problems."
A 2002 Jeep hit both girls as they were leaving the carnival on October 11. According to USA Today, the vehicle "lurched forward from its parking lot spot and plowed through the intersection." The Jeep struck multiple vehicles before jumping a corner curb, and crashing into Kalie and her sister while they were on the sidewalk.
The fatal auto accident occurred during an annual Oktoberfest.
USA Today reported that an investigation of the auto accident found that the brakes on the Jeep had malfunctioned.
Brake failure can cause drivers to lose control of their vehicles and end up in accidents that result in serious injuries. Defective brakes and parts, poor mechanical service, or other vehicular problems may cause brake failure.
Most brake failures occur for one of three reasons.
A brake failure may be due to product design or a manufacture defect. If the product is designed in a way that results in brake failure, or if a part of the brake is manufactured negligently and brake failure occurs, then the injured person may have a legal claim against the company that designed or manufactured the brakes or brake parts. The designer or manufacturer may be liable for all damages resulting from the accident, including medical costs, lost income, and pain and suffering.
Brake failure may also be evidence of a driver's negligence. Cars and other vehicles need regularly scheduled maintenance and brake inspection. If a brake failure accident occurs as a result of a driver knowingly driving the car in a dangerous condition, then the injury victims may have a legal claim against the driver. Drivers are considered negligent if they fail to resolve any issues with a car before taking it on the road.
A car mechanic's negligence may have caused the brake failure. For example, if the mechanic fails to check a vehicle's brakes during an inspection or repair. If the car mechanic is proven to have been careless or negligent in failing to inspect or repair a vehicle's brakes, the mechanic could then be liable for any damages resulting from the accident.
"It is very important for vehicle owners to get their brakes checked regularly," said Perecman.
If you or someone you know is injured or killed in an auto accident that was the result of brake failure, an experienced auto accident lawyer can help determine where negligence may have occurred on the part of the vehicle manufacturer, the brake manufacturer, the operator or owner of the other vehicle, or another party responsible for the brake failure. Contact The Perecman Firm at 212-977-7033.
About David Perecman and The Perecman Firm, PLLC:
For the past 30 years, the New York personal injury, medical malpractice, construction accident, and auto accident lawyers at The Perecman Firm, PLLC have handled all types of cases of vehicular accidents in New York. David Perecman, founder of the Firm, has been recognized for his achievements as an Honoree in the National Law Journal's Hall of Fame, in New York Magazine's "The Best Lawyers in America" and The New York Times Magazine "New York Super Lawyers, Metro Edition" for the years 2007-2010. The prestigious U.S. News & World Report ranks The Perecman Firm among the top 20 personal injury firms in New York City for 2011-2012 and 2012-2013.
The Firm has recovered millions of dollars for its clients. Among the more recent victories, Mr. Perecman won a $15 million verdict** for a construction accident (Index 112370/03) Supreme Court, New York County, a $5.35 million dollar verdict*** for an automobile accident (Index 2749/04) Supreme Court, Kings County, and a $40 million dollar structured settlement for medical malpractice (Index 2146/03)****Supreme Court, Kings County.
The Perecman Firm serves Manhattan, Bronx, Brooklyn, Queens, Staten Island, Long Island, Westchester, Upstate NY, Morris County, and Rockland County.
**later settled while on appeal for $7.940 million
*** later settled for $3.5 million
**** total potential payout
"Lawyer Advertising"+
"Prior results do not guarantee a similar outcome."