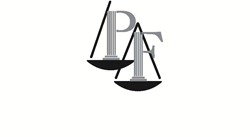 Older people are driving more and this may help them keep their driving skills sharper.
New York, New York (PRWEB) February 27, 2014
Today's drivers aged 70 and older are driving more, but fewer of them are likely to be involved in crashes when compared to previous generations. Older drivers are also less likely to be killed or seriously injured if they do crash, said a February 2014 study by the Insurance Institute for Highway Safety, USA Today reported. Attorney at Law David Perecman understands that there are a number of reasons for the decline in auto accidents and serious injuries.
Vehicles are safer, and newer vehicles have additional safety features. It is also believed that older people today are healthier and have fewer cognitive or physical impairments. Older people are driving more, too, and this may help them keep their driving skills sharper. These factors may result in fewer auto accidents with fewer injuries, said USA Today (2.22.14).
Safety features that benefit older drivers include traction- and stability-control systems that reduce rollover accidents and collision-avoidance systems with automatic braking. Side air bags may also be helping older people survive accidents that might have been fatal in the past, USA Today said.
Between 1997 and 2012, fatalities for drivers and passengers fell across nearly all age groups. For people 70 and older, fatality rates fell 42% between 1997 and 2012, according to USA Today. For drivers age 35 to 54, there was a 30% drop over the same period.
"Whether or not an older person should continue to drive should be based on a case-by case analysis," said Perecman, an auto accident lawyer in New York for over 30 years.
Lawyers at The Perecman Firm understand that older drivers may experience a decline in their physical and cognitive functioning over time. The reaction time in seniors may slow down, making them less likely to react effectively to a sudden hazard on the road. Medical complications and-or loss of vision may also increase the chance that older adult drivers will be involved in a car accident. This is not to say that older adults are always at fault for the vehicular accidents they are involved in.
Proving the causes of the accident can assist an injury victim in recovering the compensation she or he deserves. Damages that may be recovered include medical bills, lost wages, and pain and suffering. For older adults who are retired and-or no longer working, accident cases may be complicated. If there no lost income, an insurance company may not offer fair compensation.
"Older people should be represented by an experienced lawyer in the event of an auto accident," said Perecman.
If you or a loved one is an elderly driver involved in an auto accident or someone who has been seriously injured in an auto accident caused by a senior driver, contact the auto accident attorneys at The Perecman Firm at 212-977-7033.
The USA Today story cited is "Study: Car crash deaths fall among elderly drivers."
About David Perecman and The Perecman Firm, PLLC:
For the past 30 years, the New York personal injury, medical malpractice, construction accident, and auto accident lawyers at The Perecman Firm, PLLC have handled all types of cases of vehicular accidents in New York. David Perecman, founder of the Firm, has been recognized for his achievements as an Honoree in the National Law Journal's Hall of Fame, in New York Magazine's "The Best Lawyers in America" and The New York Times Magazine "New York Super Lawyers, Metro Edition" for the years 2007-2010. The prestigious U.S. News & World Report ranks The Perecman Firm among the top 20 personal injury firms in New York City for 2011-2012 and 2012-2013.
The Firm has recovered millions of dollars for its clients. Among the more recent victories, Mr. Perecman won a $15 million verdict** for a construction accident (Index 112370/03) Supreme Court, New York County, a $5.35 million dollar verdict*** for an automobile accident (Index 2749/04) Supreme Court, Kings County, and a $40 million dollar structured settlement for medical malpractice (Index 2146/03)****Supreme Court, Kings County.
The Perecman Firm serves Manhattan, Bronx, Brooklyn, Queens, Staten Island, Long Island, Westchester, Upstate NY, Morris County, and Rockland County.
**later settled while on appeal for $7.940 million
*** later settled for $3.5 million
**** total potential payout
"Lawyer Advertising"+
"Prior results do not guarantee a similar outcome."