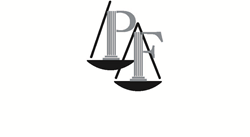 What needs to be understood is why the Roslyn Road curve remained dangerous for so many years.
New York, New York (PRWEB) March 12, 2014
Two teenagers died after one of them, the driver of the car they were travelling in, lost control and struck a tree. The auto accident occurred just hours after town leaders met to discuss the dangerous curve where the crash occurred, reported CBS News (3.6.14). Attorney at Law David Perecman wants road improvements made that will stop the accidents in Roslyn Heights, Long Island, New York.
"Dangerous curves cause many accidents. Often, drivers may be paying attention to the road but will misjudge the danger of an approaching curve," said Perecman, an auto accident lawyer in New York for over 30 years. "The government needs to protect the safety of the people and add adequate warnings or redesign the road."
According to CBS News, a speed warning indicator was posted almost immediately after the accident. There were also plans for flashing yellow beacons, speed restrictions, and guardrails.
For the past 10 years, there have been a number of crashes at the dangerous curve, reported CBS News. A local resident, called it "poorly designed and extremely dangerous."
In the most recent accident, Steven Clancy, 19, was driving a 2004 Volkswagen Jetta on Roslyn Road when he mossed the curve, ran over the curb and then hit a tree. Clancy and his passenger, Javier Gonzalez, also 19, were pronounced dead at the scene, said CBS News.
"What needs to be understood is why the Roslyn Road curve remained dangerous for so many years," said Perecman.
If a dangerously designed roadway causes an auto accident, the governmental entity responsible for designing or maintaining that roadway may be held liable
If you or a loved one is seriously injured in an auto accident caused by a dangerous road, contact the auto accident attorneys at The Perecman Firm at 212-977-7033.
The CBS News story cited is " CBS 2 Exclusive: Another Deadly L.I. Accident Just Hours After Safety Meeting About Curve."
About David Perecman and The Perecman Firm, PLLC:
For the past 30 years, the New York personal injury, medical malpractice, construction accident, and auto accident lawyers at The Perecman Firm, PLLC have handled all types of cases of vehicular accidents in New York. David Perecman, founder of the Firm, has been recognized for his achievements as an Honoree in the National Law Journal's Hall of Fame, in New York Magazine's "The Best Lawyers in America" and The New York Times Magazine "New York Super Lawyers, Metro Edition" for the years 2007-2010. The prestigious U.S. News & World Report ranks The Perecman Firm among the top 20 personal injury firms in New York City for 2011-2012 and 2012-2013.
The Firm has recovered millions of dollars for its clients. Among the more recent victories, Mr. Perecman won a $15 million verdict** for a construction accident (Index 112370/03) Supreme Court, New York County, a $5.35 million dollar verdict*** for an automobile accident (Index 2749/04) Supreme Court, Kings County, and a $40 million dollar structured settlement for medical malpractice (Index 2146/03)****Supreme Court, Kings County.
The Perecman Firm serves Manhattan, Bronx, Brooklyn, Queens, Staten Island, Long Island, Westchester, Upstate NY, Morris County, and Rockland County.
**later settled while on appeal for $7.940 million
*** later settled for $3.5 million
**** total potential payout
"Lawyer Advertising"+
"Prior results do not guarantee a similar outcome."