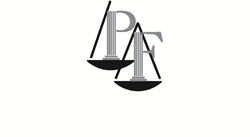 The rules of the road do not always prevent accidents from taking place.
New York, NY (PRWEB) March 20, 2014
A school bus full of children flipped onto its side after colliding with a cab in Bedford-Stuyvesant, Brooklyn. Surveillance video captured the crash. Investigators are using it to try to determine if either driver ran a red light, reported CBS News (3.10.14). David Perecman, founder of The Perecman Firm, said it is beneficial that the accident was recorded on video.
"Determining the at-fault party is made easier in a number of cases if there is video of the accident, said Perecman. "Photos or video of the accident can provide strong evidence for determining fault."
Three adults and six children were injured in the accident. They were treated for non-life threatening injuries at a local hospital, said CBS News.
According to CBS News, the video showed the New York City Boro cab inching through the intersection, followed by the precise moment of impact when the yellow mini-school bus and cab collided.
The impact flipped the school bus and sent the taxi careening into a light pole, said CBS News.
A report (DOT HS 811 366) from the U.S. Department of Transportation National Highway Traffic Safety Administration there were more than 2.3 million reported intersection-related crashes in 2008. Close to 7 percent of intersection-related crashes were caused by illegal maneuvers.
"The rules of the road do not always prevent accidents from taking place," said Perecman, an auto accident lawyer for over 30 years. "Running red lights and failing to obey stop signs can lead to injuries that range from the minor, to major, and may involve serious injury or death."
Six students on the school bus were non-verbal and autistic, CBS News reported.
CBS reported that residents said "accidents happen at the dangerous intersection all the time."
If you or a loved one is seriously injured in an auto accident caused by a dangerous road, contact the auto accident attorneys at The Perecman Firm at 212-977-7033.
The CBS News story cited is "9 Hurt When School Bus Overturns In Brooklyn Crash With Taxi."
About David Perecman and The Perecman Firm, PLLC:
For the past 30 years, the New York personal injury, medical malpractice, construction accident, and auto accident lawyers at The Perecman Firm, PLLC have handled all types of cases of vehicular accidents in New York. David Perecman, founder of the Firm, has been recognized for his achievements as an Honoree in the National Law Journal's Hall of Fame, in New York Magazine's "The Best Lawyers in America" and The New York Times Magazine "New York Super Lawyers, Metro Edition" for the years 2007-2010. The prestigious U.S. News & World Report ranks The Perecman Firm among the top 20 personal injury firms in New York City for 2011-2012 and 2012-2013.
The Firm has recovered millions of dollars for its clients. Among the more recent victories, Mr. Perecman won a $15 million verdict** for a construction accident (Index 112370/03) Supreme Court, New York County, a $5.35 million dollar verdict*** for an automobile accident (Index 2749/04) Supreme Court, Kings County, and a $40 million dollar structured settlement for medical malpractice (Index 2146/03)****Supreme Court, Kings County.
The Perecman Firm serves Manhattan, Bronx, Brooklyn, Queens, Staten Island, Long Island, Westchester, Upstate NY, Morris County, and Rockland County.
**later settled while on appeal for $7.940 million
*** later settled for $3.5 million
**** total potential payout
"Lawyer Advertising"+
"Prior results do not guarantee a similar outcome."