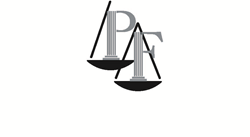 Some people who run stop signs are in a hurry. Others just assume that no one is coming as they speed past the sign.
New York, New York (PRWEB) May 28, 2014
Two school buses collided at an intersection on Long Island after one of the buses ran a stop sign. Only one child was on-board at the time of the accident. The crash was caught on video, reported CBS News (5.21.14). The surveillance video showed the larger bus running a stop sign before crashing into a smaller bus.
"Typically, people approaching an intersection with stop signs assume that they are safe to drive. Drivers who run stop signs cause thousands of car accidents each year. Some people who run stop signs are in a hurry. Others just assume that no one is coming as they speed past the sign," said David Perecman, founder of The Perecman Firm.
A man who lived near the scene of the accident ran from his house and helped the 7-year-old girl on the bus. She escaped with only a cut to her head, said CBS News.
Stop signs were put in place to control the flow of traffic in order to avoid crashes. When a driver fails to stop for a stop sign then serious injuries or death can occur.
Each year thousands of car accidents are caused by drivers that run stop signs. According to a report (DOT-VNTSC- NHTSA-02-09; DOT HS 809 779) by the National Highway Traffic Safety Administration (NHTSA), there were 13,627 vehicles involved in fatal crashes at stop signs in 1999 and 2000. Of this number, 21% failed to obey the sign and 23% failed to yield the right-of-way.
In most cases, the person who caused the accident will be held responsible for paying for all of the damages that happened because of the accident. Even when the at-fault driver dies in the crash, those injured by the driver's actions may still be eligible for compensation.
The CBS News story cited is "Child Survives Horrific School Bus Collision On Long Island."
Individuals who have been hurt in a car accident involving stop sign running need an experienced auto accident lawyer who can investigate the facts of the accident and work to get maximum compensation for their injuries.
About David Perecman and The Perecman Firm, PLLC:
For the past 30 years, the New York construction accident, medical malpractice, auto accident, personal injury, and civil rights violation lawyers at The Perecman Firm, PLLC have handled all types of New York auto accident cases. David Perecman, founder of the Firm, has been recognized for his achievements as an Honoree in the National Law Journal's Hall of Fame, in New York Magazine's "The Best Lawyers in America" and The New York Times Magazine "New York Super Lawyers, Metro Edition" for the years 2007-2010. The prestigious U.S. News & World Report ranks The Perecman Firm among the top 20 personal injury firms in New York City for 2011-2012 and 2012-2013.
The Firm has recovered millions of dollars for its clients. Among the more recent victories, Mr. Perecman won a $15 million verdict** for a construction accident (Index 112370/03) Supreme Court, New York County, a $5.35 million dollar verdict*** for an automobile accident (Index 2749/04) Supreme Court, Kings County, and a $40 million dollar structured settlement for medical malpractice (Index 2146/03)****Supreme Court, Kings County.
The Perecman Firm serves Manhattan, Bronx, Brooklyn, Queens, Staten Island, Long Island, Westchester, Upstate NY, Morris County, and Rockland County.
**later settled while on appeal for $7.940 million
*** later settled for $3.5 million
**** total potential payout
"Lawyer Advertising"+
"Prior results do not guarantee a similar outcome."