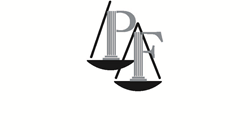 Drivers who are hit from behind are usually never at fault.
New York, New York (PRWEB) June 12, 2014
Actor and comedian Tracy Morgan was critically injured in a six-vehicle accident that left one person dead, reported CNN News(6.7.14). A tractor-trailer crashed into the Mercedes limo bus carrying the comedian and others.
New Jersey State Police said the driver of the tractor-trailer "failed to observe slow-moving traffic ahead." CNN reported that the tractor-trailer swerved "at the last minute" to try and avoid the limo bus but struck it from behind. The impact caused the limo bus to rotate and overturn.
David Perecman, founder of [The Perecman Firm, said it is highly likely the tractor-trailer driver will be found to be at fault.
The man who died was James McNair, 63, a comedian who performed under the name Jimmy Mack. He was a passenger on the limo bus. Morgan and two others were hospitalized in critical condition, said CNN News.
According to the National Highway Traffic Safety Administration (NHTSA) report DOT HS 810 846, rear-end crashes, where the front of one vehicle hits the rear of another vehicle, are one of the most common type of car accidents. It was estimated that rear-end collisions constitute about 29% of all car accidents.
"Drivers who are hit from behind are usually never at fault, regardless of why they stopped. A basic rule of the road requires a vehicle to be able to stop safely if a vehicle ahead of it is stopped. If a car cannot stop safely, the driver did not leave proper following distance between his or her vehicle and the ones in front," said Perecman.
The accident occurred at about 1 a.m. on June 7 on the New Jersey Turnpike in Mercer County. Four other vehicles were involved in the crash, but the people in those vehicles were not injured. According to CNN, the driver of the truck was an employee of Walmart. The National Transportation Safety Board will investigate the accident.
Morgan, 45, starred on NBC's "Saturday Night Live" and "30 Rock."
Lawyers at The Perecman Firm understand that it is likely that a wrongful death suit will be filed eventually. The accident involved the loss of life due to the apparently negligent behavior of another driver. A wrongful death lawsuit seeks compensation for the survivors' loss, such as lost wages from the deceased, suffering and funeral expenses.
"When drivers violate laws, they need to be held responsible for any injuries caused as a result of their reckless actions," said Perecman.
If you or a loved one is seriously injured in an auto accident caused by a negligent driver, contact the auto accident attorneys at The Perecman Firm at 212-977-7033.
The CNN News story cited is "Georgia man charged in wreck that critically injures actor Tracy Morgan."
About David Perecman and The Perecman Firm, PLLC:
For the past 30 years, the New York personal injury, medical malpractice, construction accident, and auto accident lawyers at The Perecman Firm, PLLC have handled all types of cases of vehicular accidents in New York. David Perecman, founder of the Firm, has been recognized for his achievements as an Honoree in the National Law Journal's Hall of Fame, in New York Magazine's "The Best Lawyers in America" and The New York Times Magazine "New York Super Lawyers, Metro Edition" for the years 2007-2010. The prestigious U.S. News & World Report ranks The Perecman Firm among the top 20 personal injury firms in New York City for 2011-2012 and 2012-2013.
The Firm has recovered millions of dollars for its clients. Among the more recent victories, Mr. Perecman won a $15 million verdict** for a construction accident (Index 112370/03) Supreme Court, New York County, a $5.35 million dollar verdict*** for an automobile accident (Index 2749/04) Supreme Court, Kings County, and a $40 million dollar structured settlement for medical malpractice (Index 2146/03)****Supreme Court, Kings County.
The Perecman Firm serves Manhattan, Bronx, Brooklyn, Queens, Staten Island, Long Island, Westchester, Upstate NY, Morris County, and Rockland County.
**later settled while on appeal for $7.940 million
*** later settled for $3.5 million
**** total potential payout
"Lawyer Advertising"+
"Prior results do not guarantee a similar outcome."