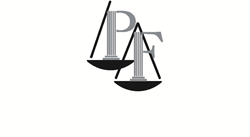 All road users, including drivers and passengers, can help stop distracted driving.
New York, NY (PRWEB) September 10, 2014
A North Dakota woman was so distracted by Facebook photos on her cell phone that she rear-ended a SUV and killed Phyllis Gordon, 89. The North Dakota Highway Patrol determined that Abby Sletten, 20, was traveling at approximately 85 mph at the time of the accident and found no evidence that she had tried to brake, reported USAToday (9.5.14).
Gordon was riding in the front seat of the SUV driven by her granddaughter, 34. The granddaughter had slowed to make an unauthorized U-turn across the median. Sletten's SUV then crashed into their vehicle, killing Gordon and injuring her granddaughter and a great-granddaughter, USAToday said.
The accident occurred in late May, 2014 on Interstate 29, between Fargo and Grand Forks, USAToday reported. Investigators also determined that Sletten had "sent and received several text messages since she departed from Fargo."
The distracted driving accident in North Dakota occurred less than a week after another woman who was texting while driving hit a pole that went through her car and pierced her thigh and buttocks. Distracted driver Christina Jahnz said she was going 20 mph and "looked down for only a split second," reported USAToday (9.1.14).
"Distracted driving endangers lives and these types of injuries and property damage is unacceptable," said Attorney at Law David Perecman, founder of The Perecman Firm.
The consequences of distracted driving can be devastating. Accidents caused by drivers distracted by any another activity that takes their attention away from driving are preventable. Drivers must always exercise "reasonable care" while operating a vehicle. If a driver is proven to have been texting while driving, talking on a cell phone, or otherwise acting negligently before an auto accident, the plaintiff may be entitled to compensation for medical bills, lost wages, property damage, and punitive damages. Distracted driving may also result in criminal charges.
Types of distractions include eating, putting on makeup, reading, watching a video, texting, using a phone, and using a navigation system.
Laws on cell phone use vary from state to state. In New York State, the law says that a driver cannot use a hand-held mobile telephone or send a text or an email while driving.
"All road users, including drivers and passengers, can help stop distracted driving," said Perecman. "Drivers must always pay full attention to driving and wait until they are pulled over or at their destination before using an electronic hand-held device. Passengers in a vehicle driven by another person who is using his or her cell phone, texting or otherwise engaging in another activity should firmly ask the driver to stop this dangerous behavior and say that they do not feel safe. No-one is able to drive safely while distracted no matter how confident they are in their driving abilities."
The USAToday story cited is "Cops: N.D. driver in fatal 85-mph crash was on Facebook."
The second USAToday story cited is "Texting while driving, woman impaled through buttocks."
About David Perecman and The Perecman Firm, PLLC:
For the past 30 years, the New York personal injury, medical malpractice, construction accident, and auto accident lawyers at The Perecman Firm, PLLC have handled all types of cases of vehicular accidents in New York. David Perecman, founder of the Firm, has been recognized for his achievements as an Honoree in the National Law Journal's Hall of Fame, in New York Magazine's "The Best Lawyers in America" and The New York Times Magazine "New York Super Lawyers, Metro Edition" for the years 2007-2010. The prestigious U.S. News & World Report ranks The Perecman Firm among the top 20 personal injury firms in New York City for 2011-2012 and 2012-2013.
The Firm has recovered millions of dollars for its clients. Among the more recent victories, Mr. Perecman won a $15 million verdict** for a construction accident (Index 112370/03) Supreme Court, New York County, a $5.35 million dollar verdict*** for an automobile accident (Index 2749/04) Supreme Court, Kings County, and a $40 million dollar structured settlement for medical malpractice (Index 2146/03)****Supreme Court, Kings County.
The Perecman Firm serves Manhattan, Bronx, Brooklyn, Queens, Staten Island, Long Island, Westchester, Upstate NY, Morris County, and Rockland County.
**later settled while on appeal for $7.940 million
*** later settled for $3.5 million
**** total potential payout
"Lawyer Advertising"+
"Prior results do not guarantee a similar outcome."