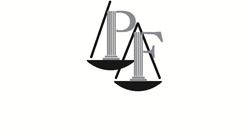 There is a reason behind every car accident.
New York , New York (PRWEB) December 03, 2014
David Beckham and his teenage son Brooklyn escaped unhurt from a car crash that dented the side of his Audi RS6. Both car occupants were "badly shaken" but the car's airbags saved them from serious injury, reported the United Kingdom newspaper, The Telegraph (11.29.14).
"Getting into an accident can be unsettling," said Attorney at Law David Perecman. "They often occur when they are least expected."
Beckham, 39, the former England captain, was picking up his eldest son when he was involved in the collision outside Arsenal's training ground in Hertfordshire. Brooklyn, 15, had played for Arsenal under-16s in a match against Brighton.
Beckham was also involved in a car accident in October 2013 when he collided with another car while pulling out of his "hedge-lined driveway" in Beverly Hills. He was in his black Range Rover Sport with his son Brooklyn when the collision occurred, reported another U.K. newspaper, The Independent (10.27.13). David and Brooklyn Beckham were also involved in a car crash in 2011 while on the way to school. The Independent said the pair had "a lucky escape."
According to Forbes(7.27.11), the average driver will file a claim for a collision about once every 17.9 years by car insurance industry estimates. Given this, a driver with a typical long, driving lifetime may have a total of three to four accidents.
Most accidents are not deadly. Each year, about 10 million accidents of all kinds occur, from fender benders to multiple vehicle collisions, according to the National Safety Council. Only three of every 1,000 of accidents in 2009 involved deaths, said Forbes. To lower the risk of being in a car accident, avoid driving impaired, pay attention to the road, do not speed, and avoid roadway congestion.
"There is a reason behind every accident," said Perecman.
People who have been injured in a car accident should call an experienced lawyer. The lawyers at The Perecman Firm have handled and won hundreds of auto accident cases in New York. Contact The Perecman Firm at 212-977-7033.
The Telegraph article cited is "David Beckham and son Brooklyn 'shaken' after car crash following Arsenal training session."
The Independent article cited is "David Beckham involved in Beverley Hills car crash."
The Forbes article is "How Many Times Will You Crash Your Car?"
About David Perecman and The Perecman Firm, PLLC:
For the past 30 years, the New York construction accident, medical malpractice, auto accident, personal injury, and civil rights violation lawyers at The Perecman Firm, PLLC have handled all types of personal injury cases. David Perecman, founder of the Firm, has been recognized for his achievements as an Honoree in the National Law Journal's Hall of Fame, in New York Magazine's "The Best Lawyers in America" and The New York Times Magazine "New York Super Lawyers, Metro Edition" for the years 2007-2014. The prestigious U.S. News & World Report ranks The Perecman Firm among the top 20 personal injury firms in New York City for the years 2011-2015.
The Firm has recovered millions of dollars for its clients. Among the more recent victories, Mr. Perecman won a $15 million verdict** for a construction accident (Index 112370/03) Supreme Court, New York County, a $5.35 million dollar verdict*** for an automobile accident (Index 2749/04) Supreme Court, Kings County, and a $40 million dollar structured settlement for medical malpractice (Index 2146/03)****Supreme Court, Kings County.
The Perecman Firm serves Manhattan, Bronx, Brooklyn, Queens, Staten Island, Long Island, Westchester, Upstate NY, Morris County, and Rockland County.
**later settled while on appeal for $7.940 million
*** later settled for $3.5 million
**** total potential payout
"Lawyer Advertising"+
"Prior results do not guarantee a similar outcome."