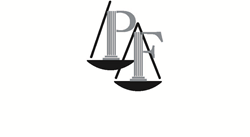 Exercising additional care during the freezing winter months can help minimize the potential of being involved in an accident.
New York, New York (PRWEB) January 14, 2015
A highway multi-vehicle pileup near Battle Creek, Michigan involved 193 vehicles and brought all traffic on Interstate 94 to a complete stop. Although the exact cause of the crash was unreported, the weather at the time of the wreck was snowy with gusty winds. According to weather.com, temperatures hovered at 16 degrees.
Police said whiteout conditions and a slippery roadway played a role in the accident, reported CNN News (1.10.15).
Icy conditions and low visibility are ideal conditions for vehicular pileups. These multi-vehicle collisions often result in serious injuries and fatalities, with the real danger often starting after a driver hits the vehicle in front of them. Once a vehicle is stuck, it may be hit by many more drivers who also do not see the danger until it is too late. Icy roads can complicate the situation because vehicles may slide when the motorist hits the brakes to avoid any collisions ahead.
"Exercising additional care during the freezing winter months can help minimize the potential of being involved in an accident," said [Attorney at Law David Perecman.
In the Michigan pileup, at least one person was killed and twenty-two others were treated for injuries at local hospitals, according to weather.com. Dozens of semi-trucks were involved in the accident. To make matter worse, at least one of these trucks was carrying fireworks. The fireworks caught fire after the crash and many went off, sending sparks in all directions. Another truck carrying formic acid caused the accident to be classified as a "hazardous material situation."
Common tactics from the American Automobile Association (AAA) to avoid a winter pileup accident include:

Drive slowly and carefully.
Maintain a greater distance between vehicles.
Know your brakes. Apply firm, steady pressure to a vehicle's brakes to avoid sliding or skidding caused by the wheels locking up during icy conditions.
Always look and steer in the direction where the car should go.
Learn how to move the vehicle out of a skid.
Never use cruise control while driving on any slippery surface.
For more than 30 years, the lawyers at The Perecman Firm in New York have aggressively helped individuals or their loved ones who have been injured in car accidents. Contact The Perecman Firm at 212-977-7033.
The Weather Channel story cited is "I-94 Reopens Days After Deadly 193-Vehicle Pileup Near Battle Creek, Michigan."
The CNN News story cited is "Massive chain-reaction accident closes I-94 in Michigan."
About David Perecman and The Perecman Firm, PLLC:
For the past 30 years, the New York construction accident, medical malpractice, auto accident, personal injury, and civil rights violation lawyers at The Perecman Firm, PLLC have handled all types of personal injury cases. David Perecman, founder of the Firm, has been recognized for his achievements as an Honoree in the National Law Journal's Hall of Fame, in New York Magazine's "The Best Lawyers in America" and The New York Times Magazine "New York Super Lawyers, Metro Edition" for the years 2007-2014. The prestigious U.S. News & World Report ranks The Perecman Firm among the top 20 personal injury firms in New York City for the years 2011-2015.
The Firm has recovered millions of dollars for its clients. Among the more recent victories, Mr. Perecman won a $15 million verdict** for a construction accident (Index 112370/03) Supreme Court, New York County, a $5.35 million dollar verdict*** for an automobile accident (Index 2749/04) Supreme Court, Kings County, and a $40 million dollar structured settlement for medical malpractice (Index 2146/03)****Supreme Court, Kings County.
The Perecman Firm serves Manhattan, Bronx, Brooklyn, Queens, Staten Island, Long Island, Westchester, Upstate NY, Morris County, and Rockland County.
**later settled while on appeal for $7.940 million
*** later settled for $3.5 million
**** total potential payout
"Lawyer Advertising"+
"Prior results do not guarantee a similar outcome."