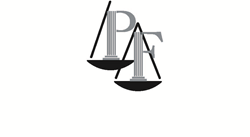 People should not have to die because drivers are texting.
New York, New York (PRWEB) February 11, 2015
Olympic gold medalist and reality TV star Bruce Jenner was involved in a four-car crash that left one driver dead and seven people injured on the Pacific Coast Highway in Malibu, California, according to CNN News(2.8.15).
Jenner was driving a black Cadillac SUV towing a trailer with an all-terrain vehicle on it when he rear-ended a white Lexus. The collision pushed the Lexus into oncoming traffic where it was then struck by a Hummer H2. The Lexus driver was killed, reported CNN News.
Investigators are now trying to determine the cause and circumstances surrounding the crash. Officials will check for video evidence and closely examine the photos that were taken of the accident. Cell phone records will also be reviewed to determine if any of the drivers were texting or on their mobile phones at the time of the collision, said Attorney at Law David Perecman, founder of [The Perecman Firm.
"Texting while driving is considered an extremely risky driving behavior and the cause of many vehicular accidents," said Perecman.
If a person is found to be texting while driving at the time of a fatal auto accident, he or she could be charged with vehicular manslaughter, depending on the circumstances of the accident. The Los Angeles County Sheriff's Department has opened a vehicular manslaughter investigation in the case of the Jenner crash, reported CNN. The investigation will focus on everyone involved in the accident.
Vehicular manslaughter occurs when an individual kills another person with a motor vehicle as a result of negligent or illegal driving. Texting while driving is illegal in California. It is also illegal in New York. Under New York State law a driver cannot use a hand-held mobile telephone or send a text or an email while operating a vehicle.
"People should not have to die because drivers are texting. Drivers must pay attention to the road," said Perecman.
In addition to facing criminal charges for negligent driving and vehicular homicide, a defendant may also face a civil case. The family of a victim killed in a car accident may decide to pursue financial compensation for their loss through legal action in civil court. Some damages family members may be entitled to are lost income, medical expenses, pain and suffering, emotional damages and loss of parental guidance.
An earlier report said that paparazzi following Jenner at the time of the crash may have been a contributing factor to the accident. However, there was no evidence he was being chased by photographers, CNN News reported, citing the Los Angeles County Sheriff's Department.
The CNN News story cited is "No signs of paparazzi chase in crash involving Bruce Jenner, official says."
About David Perecman and The Perecman Firm, PLLC:
For the past 30 years, the New York construction accident, medical malpractice, auto accident, personal injury, and civil rights violation lawyers at The Perecman Firm, PLLC have handled all types of auto accident cases. David Perecman, founder of the Firm, has been recognized for his achievements as an Honoree in the National Law Journal's Hall of Fame, in New York Magazine's "The Best Lawyers in America" and The New York Times Magazine "New York Super Lawyers, Metro Edition" for the years 2007-2014. The prestigious U.S. News & World Report ranks The Perecman Firm among the top 20 personal injury firms in New York City for the years 2011-2015.
The Firm has recovered millions of dollars for its clients. Among the more recent victories, Mr. Perecman won a $15 million verdict** for a construction accident (Index 112370/03) Supreme Court, New York County, a $5.35 million dollar verdict*** for an automobile accident (Index 2749/04) Supreme Court, Kings County, and a $40 million dollar structured settlement for medical malpractice (Index 2146/03)****Supreme Court, Kings County.
The Perecman Firm serves Manhattan, Bronx, Brooklyn, Queens, Staten Island, Long Island, Westchester, Upstate NY, Morris County, and Rockland County.
**later settled while on appeal for $7.940 million
*** later settled for $3.5 million
**** total potential payout
"Lawyer Advertising"+