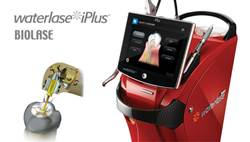 A recent study shows treating gum disease in chronic kidney disease patients could reduce their risk of heart attacks.
(PRWEB) April 10, 2015
Dr. Navid Rahmani, a leading periodontist in Midtown, NYC is urging patients with chronic kidney disease (CKD) to look after their gums.
Dr. Rahmani of Contemporary Periodontics & Implant Surgery (http://www.periony.com) is particularly keen that his patients understand the importance of healthy gums and is urging anyone with CKD to pay particular attention to their oral health. This is just the latest in a long line of clinical studies showing links between periodontal disease and overall health.
As one of the top periodontists in NYC, Dr. Rahmani is dedicating his professional career to ensuring his patients receive specialized care to help them maintain healthy gums. He has carried out extensive additional training in all areas of periodontology and is one of the most highly qualified periodontists in the area. He studied at the Stony Brook School of Dental Medicine and was awarded the John Oppie McCall Award given annually to a student who has demonstrated exemplary dedication and proficiency in the art and science of periodontology.
Dr. Navid Rahmani is also one of the few dentists who has chosen to invest in a dental laser, as laser periodontics is far more comfortable for patients and can yield superior results. His Waterlase iPlus is one of the most advanced lasers on the market.
Dr. Rahmaini's practice is located in the heart of Midtown Manhattan, NYC. Dr. Navid Rahmani has held a teaching appointment at New York Hospital Queens Dental and Oral Medicine, in the Department of Prosthodontics.
As a highly trained periodontist, Dr. Rahmani is able to carry out the most advanced periodontal surgeries to treat advanced periodontal disease and to repair or replace tissues damaged or destroyed by this condition. In addition, Dr. Rahmani is a very experienced dental implant dentist and ensures patients receive the most appropriate dental implants resulting in the highest aesthetic results.
Professional affiliations:

American Dental Association
American Academy of Periodontology
New York State Dental Association
New York County Dental Society
Academy of Osseointegration
Northeast Society of Periodontists
Contact Information:
Dr. Navid Rahmani
Contemporary Periodontics and Implant Surgery Center
225 East 64th St, Ste 1
New York, NY 10065
(212) 644-4477
http://www.periony.com
About Dr. Navid Rahmani:
Dr. Navid Rahmani is a board certified, Midtown Manhattan NYC Periodontist. He is a specialist in diagnosing and treating disorders of the gums and associated structures, and in placing dental implants.