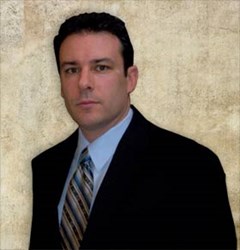 This recent tragedy highlights the risk New Yorkers face when landlords fail to maintain buildings as they should.
New York, N.Y. (PRWEB) September 07, 2013
In a recent blog post, "Woman Dies After Dilapidated Balcony Collapses," on its website, the law firm David Resnick & Associates, P.C., draws attention to the thousands of dilapidated balconies looming over the streets of New York and the issue of building maintenance in the city.
The post discusses the tragic death of a 35-year-old media executive, who fell after she leaned or sat against the balcony of her 17th-floor apartment.
"This recent tragedy highlights the risk New Yorkers face when landlords fail to maintain buildings as they should," said New York City premises liability attorney David Resnick.
"Unfortunately, this woman paid the ultimate price. People should be able to enjoy the balcony of their home without fear of plummeting several stories to the hard pavement below," he said.
The blog post recounts how, in 2010, the city conducted widespread balcony safety inspections after a 24-year-old died after falling from a balcony. The blog links to a USA Today article, which reported that after the 2010 death, tenants in 16 buildings were warned to stay off balconies deemed unsafe. The city found that 800 building owners neglected to file mandatory inspection reports for their balconies. The reports are required every five years. The Aug. 1 USA Today article carries the headline "Woman killed in 17-story plunge from NYC balcony."
According to Resnick, the blog post complements information on the firm's website regarding premises liability lawsuits and how they may be a way for people who have been injured in poorly maintained buildings to seek compensation.
Premises liability is the legal concept that a property owner has a responsibility to keep a building safe for guests or neighbors. If someone is injured, property owners may be sued and held liable for damages because the owner was negligent and failed to maintain reasonably safe conditions or give proper warning of possible hazards. Damages may include medical expenses, pain and suffering and lost wages.
To address the specific facts of one's case, Resnick stressed the importance of speaking with an attorney who has experience with premises liability lawsuits in New York City.
"At our firm, we understand premises liability cases. If you or someone you love has suffered a serious injury due to the negligence of a property owner, we can thoroughly investigate all aspects of your situation to determine if you may have a valid premises liability claim. If you do, we will do everything in our power to make you whole and obtain the compensation you need for your injuries," Resnick said.
About David Resnick & Associates, P.C.
David Resnick & Associates, P.C., provides professional and compassionate legal assistance to victims of injury and negligence. Founded in 1998, the firm is experienced at handling many types of injury and negligence cases in New York City, including motor vehicle accidents, hit-and-run accidents, bicycle accidents, pedestrian injuries, trips and falls, construction accidents, premises liability and other kinds of personal injury and wrongful death claims. David Resnick & Associates serves clients in Manhattan, Queens, Brooklyn, Staten Island, the Bronx and all of New York City. The firm's office is located 450 7th Avenue, Suite 409, New York, NY 10123. Mr. Resnick can be reached at (212) 279-2000 or through his website's online contact form.