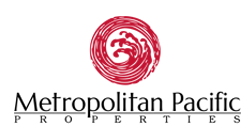 Every property has profit potential. However, overspending is the number one cause of profit loss.
Astoria, NY (PRWEB) June 26, 2014
Maintenance and tenant mismanagement are only a couple of reasons why many commercial property owners are losing money. Financial mismanagement takes the lead because it has become a growing problem among numerous property owners nationwide.
President and CEO of Metropolitan Pacific Properties, Steve Osman, says, "Every property has profit potential. However, overspending is the number one cause of profit loss."
For the past 20 years, Osman's property management team has witnessed this problem among building owners all too often. He has found that property owners who prevent losses proactively and put robust controls in place perform exponentially better in the long run than those who do not.
Recently, Osman enlightened New York property owners by providing them with valuable insight on how they may be overspending without even realizing it. For example, in a recent article published on his website entitled "Three Ways Your NYC Commercial Property Is Overspending and What To Do About It", he mentioned that some building superintendents are wasting a significant amount of money on supplies. This common financial mismanagement mistake can be easily resolved by performing a line-by-line review and audit in order to monitor price spikes and billing mistakes.
Another result of mismanagement includes the cost of high energy bills. There are commercial property owners who spend thousands of dollars a month on utilities. According to Osman, "You can save a substantial amount of money on energy by having your energy bills assessed and corrected regularly."
Property owners in New York City are advised to ensure that their New York property managers are checking for billing errors, overcharges and other unforeseen charges. They should also offer cost-effective alternatives, such as converting to green fuel alternatives or solar panels.
Recently, Osman published a self-assessment tool that includes important questions every business owner should ask themselves. "Business owners should ask key questions, such as whether or not they are overpaying for energy and whether they are paying unreasonable insurance rates, etc."
This assessment tool not only provides questions business owners should ask themselves, but it also includes actual steps to take to prevent profit loss. Metropolitan's self-assessment tool is helping property owners save money across New York. The assessment tool is available on Osman's website at: http://blog.metpacproperties.com/three-ways-your-nyc-commercial-property-is-overspending-and-what-to-do-about-it/.
About Metropolitan Pacific Properties:
Metropolitan Pacific Properties is a full service property management company in New York. For more than 20 years, the property management service has been helping building owners save thousands of dollars on potential profit loss. They specialize in an array of services ranging from commercial property management to residential property management. The company aims to make their clients experience simple and profitable.