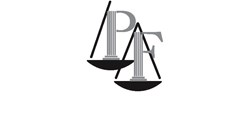 Coming out should not be detrimental to anyone's career.
New York, NY (PRWEB) October 02, 2013
A new survey (SAG-AFTRA/ 9.27.13) of SAG-AFTRA members found that gay, lesbian, bisexual and transgender actors continue to face workplace discrimination when looking for jobs. David Perecman, founder of The Perecman Firm, one of New York's civil rights violation law firms believes coming out should not overshadow a performer's talent when it comes to hiring.
The report by SAG-AFTRA and UCLA's The Williams Institute was based on responses from 5,700 union members gathered from an online survey in Fall 2012.
According to the survey, approximately one-third (31%) of the survey respondents responded that they thought casting directors, directors, and producers are biased against LGBT performers. More than half (53%) of LGBT respondents believed that bias exists against LGBT performers when it comes to hiring decisions made by producers and directors.
The survey found that 16% of LGBT actors believed they had experienced discrimination. Slightly less than half (45%) of lesbian and gay respondents and 27% of bisexual respondents "strongly believed" that producers and studio executives thought that LG performers are "less marketable."
Also reported, 13% of non-LGBT actors said they witnessed discrimination in the workplace against LGBT people.
On the positive side, survey respondents said that the opportunities for LGBT performers are increasing.
Many LGBT performers had come out was for the good of their "own mental health and wellbeing," said the report titled "Sexual Orientation & Gender Identity Diversity in Entertainment: Experience & Perspectives of SAG-AFTRA Members."
"People should be allowed to be who they are and being gay should be no different than being a member of a religion or ethnic group. Coming out should not be detrimental to anyone's career. Improved mental and physical health for lesbian and gay people may improve the quality of their work," said Perecman.
The Variety article cited is " SAG-AFTRA Says LGBT Actors Still Face Discrimination."
Individuals who believe they have been victims of a New York civil rights violation, including discrimination in the workplace or race profiling can contact The Perecman Firm at 212-977-7033.
About David Perecman and The Perecman Firm, PLLC:
For the past 30 years, the New York civil rights violation, medical malpractice, construction accident, and auto accident lawyers at The Perecman Firm, PLLC have handled all types of civil rights violation cases including harassment and workplace discrimination in New York. David Perecman, founder of the Firm, has been recognized for his achievements as an Honoree in the National Law Journal's Hall of Fame, in New York Magazine's "The Best Lawyers in America" and The New York Times Magazine "New York Super Lawyers, Metro Edition" for the years 2007-2010. The prestigious U.S. News & World Report ranks The Perecman Firm among the top 20 personal injury firms in New York City for 2011-2012 and 2012-2013.
The Firm has recovered millions of dollars for its clients. Among the more recent victories, Mr. Perecman won a $15 million verdict** for a construction accident (Index 112370/03) Supreme Court, New York County, a $5.35 million dollar verdict*** for an automobile accident (Index 2749/04) Supreme Court, Kings County, and a $40 million dollar structured settlement for medical malpractice (Index 2146/03)****Supreme Court, Kings County.
The Perecman Firm serves Manhattan, Bronx, Brooklyn, Queens, Staten Island, Long Island, Westchester, Upstate NY, Morris County, and Rockland County.
**later settled while on appeal for $7.940 million
*** later settled for $3.5 million
**** total potential payout
"Lawyer Advertising"+
"Prior results do not guarantee a similar outcome."