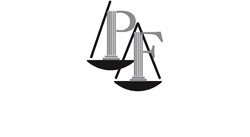 It's hard to feel safe in a community where any behavior like this would be accepted by or tolerated by neighbors.
New York, NY (PRWEB) October 16, 2013
The New York City Police Department is investigating after a number of cars in Queens were found with swastikas painted on them. Authorities are calling the vandalism a possible hate crime. At least 16 cars and one garage were covered in graffiti, reported NY1 (10.12.13). Attorney at Law David Perecman understands why community members want to believe that it was not someone inside their neighborhood who committed the crime.
"It's hard to feel safe in a community where any behavior like this would be accepted by or tolerated by neighbors," said Perecman. "Acts like this border on hate and ignorance, and there is no excuse for this kind of behavior."
The neighborhood where the spray-painting took place is known to be diverse with South Asians, Catholics, and Jewish people living side-by-side, so there are questions as to why this area along Little Neck Parkway near the Nassau County border was chosen. NY1 reported that crime scene detectives were pouring "over every inch of the nearby streets looking for evidence" as they look for the person or group of people who committed this alleged hate crime.
"To keep the peace, it is critical that all members of a neighborhood treat other members with civility and respect," said Perecman, founder of The Perecman Firm.
In addition to the swastikas, the graffiti included circles with a cross through it, said NY1.
"New York as a whole is one of the most diverse cities in the world. Together we need to combat the discrimination, homophobia, and hate that appears to be still prevalent within our communities," said lawyer Perecman.
The NY1 story cited is "Police Investigate Vandalism In Queens Neighborhood As Possible Hate Crime."
Individuals who believe they have been victims of a New York civil rights violation including hate crimes can contact The Perecman Firm at 212-977-7033.
About David Perecman and The Perecman Firm, PLLC:
For the past 30 years, the New York personal injury, medical malpractice, construction accident, and civil rights violation lawyers at The Perecman Firm, PLLC have handled all types of civil rights violation cases in New York including religious discrimination in the workplace and hate crimes. David Perecman, founder of the Firm, has been recognized for his achievements as an Honoree in the National Law Journal's Hall of Fame, in New York Magazine's "The Best Lawyers in America" and The New York Times Magazine "New York Super Lawyers, Metro Edition" for the years 2007-2010. The prestigious U.S. News & World Report ranks The Perecman Firm among the top 20 personal injury firms in New York City for 2011-2012 and 2012-2013.
The Firm has recovered millions of dollars for its clients. Among the more recent victories, Mr. Perecman won a $15 million verdict** for a construction accident (Index 112370/03) Supreme Court, New York County, a $5.35 million dollar verdict*** for an automobile accident (Index 2749/04) Supreme Court, Kings County, and a $40 million dollar structured settlement for medical malpractice (Index 2146/03)****Supreme Court, Kings County.
The Perecman Firm serves Manhattan, Bronx, Brooklyn, Queens, Staten Island, Long Island, Westchester, Upstate NY, Morris County, and Rockland County.
**later settled while on appeal for $7.940 million
*** later settled for $3.5 million
**** total potential payout
"Lawyer Advertising"+
"Prior results do not guarantee a similar outcome."