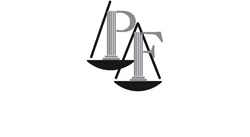 The patron showed a lifestyle of intolerance for individuals he disagreed with.
New York, New York (PRWEB) November 29, 2013
David Perecman, a civil rights violation lawyer in New York for over 30 years, announced his support for Dayna Morales. The New Jersey waitress and former Marine received a handwritten note instead of a tip after serving a family of four. [Fox News (11.15.13) reported that the note read: "IM (sic) Sorry But I cannot tip because I do not agree with with (sic) your lifestyle and how you live your life."
Dayna Morales was stiffed on a tip by someone who discriminated against her for being a lesbian. Morales said she never mentioned to the family eating at the Gallop Asian Bistro in Bridgewater, N.J. that she was gay, reported Fox News.
"The patron showed a lifestyle of intolerance for individuals he disagreed with," said Perecman.
Morales posted the receipt for the $93.55 bill to Facebook "to vent" and it went viral less than 60 minutes later. She was backed up by a manager of her workplace. To his credit, he said the restaurant does "not tolerate discrimination of any kind." The family would not be welcome back without an apology that was acceptable to Morales, Fox News reported.
"This incident is a sad reminder that gay discrimination still exists," said Perecman. "Such behavior is simply wrong."
The Fox News article cited is "Waitress denied tip for being gay."
Individuals who believe they have been victims of a New York civil rights violation, including race profiling or discrimination in the workplace can contact The Perecman Firm at 212-977-7033.
About David Perecman and The Perecman Firm, PLLC:
For the past 30 years, the New York personal injury, medical malpractice, construction accident, and civil rights violation lawyers at The Perecman Firm, PLLC have handled all types of civil rights violation cases in New York including racial profiling and hate crimes. David Perecman, founder of the Firm, has been recognized for his achievements as an Honoree in the National Law Journal's Hall of Fame, in New York Magazine's "The Best Lawyers in America" and The New York Times Magazine "New York Super Lawyers, Metro Edition" for the years 2007-2010. The prestigious U.S. News & World Report ranks The Perecman Firm among the top 20 personal injury firms in New York City for 2011-2012 and 2012-2013.
The Firm has recovered millions of dollars for its clients. Among the more recent victories, Mr. Perecman won a $15 million verdict** for a construction accident (Index 112370/03) Supreme Court, New York County, a $5.35 million dollar verdict*** for an automobile accident (Index 2749/04) Supreme Court, Kings County, and a $40 million dollar structured settlement for medical malpractice (Index 2146/03)****Supreme Court, Kings County.
The Perecman Firm serves Manhattan, Bronx, Brooklyn, Queens, Staten Island, Long Island, Westchester, Upstate NY, Morris County, and Rockland County.
**later settled while on appeal for $7.940 million
*** later settled for $3.5 million
**** total potential payout
"Lawyer Advertising"+
"Prior results do not guarantee a similar outcome."