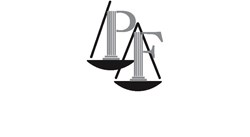 Hate crime laws enhance the penalties associated with the assaults that are already criminal.
New York, New York (PRWEB) November 27, 2013
The New York City Police Department Hate Crimes Taskforce is investigating cases of the "knockout game" that appear to be hate crimes. Attorney at Law David Perecman and a number of New York lawmakers condemn the attacks that were reported by ABC News(11.24.13) and want harsher penalties for the knockout game perpetuators.
In the occasionally deadly "knockout" game, an attacker picks an unsuspecting victim and aims to knock him or her out with a single sucker punch. In Brooklyn, many Jewish people were specifically targeted as victims in suspected knockout attacks, said ABC News.
"Individuals appear to be targeted simply because they are a member of a certain group. It is necessary to try to get through about the consequences of these terrible and unprovoked attacks," said Perecman. "Hate crime laws enhance the penalties associated with the assaults that are already criminal."
An Orthodox man, 24, in Brooklyn was the latest victim of the alleged attacks. The victim was walking home in Borough Park when he was assaulted. Before the attack, he "heard his alleged attackers daring each other to punch him out," reported ABC News.
In another attack in Brooklyn two weeks ago, a Jewish woman, 78, was punched in the face by teens while walking down her street, ABC News said.
"It appears Jewish people are being targeted because they are different," said Perecman, founder of The Perecman Firm, one of New York's civil rights violation law firms.
Knockout attacks have been linked to assault reports in no less than six states and three people have been killed as a result of suspected attacks.
The ABC News story cited is "'Knockout Game' Suspect Charged With Hate Crime."
Individuals who believe they have been victims of a New York civil rights violation including hate crimes can contact The Perecman Firm at 212-977-7033.
About David Perecman and The Perecman Firm, PLLC:
For the past 30 years, the New York personal injury, medical malpractice, construction accident, and civil rights violation lawyers at The Perecman Firm, PLLC have handled all types of civil rights violation cases in New York including religious discrimination in the workplace and hate crimes. David Perecman, founder of the Firm, has been recognized for his achievements as an Honoree in the National Law Journal's Hall of Fame, in New York Magazine's "The Best Lawyers in America" and The New York Times Magazine "New York Super Lawyers, Metro Edition" for the years 2007-2010. The prestigious U.S. News & World Report ranks The Perecman Firm among the top 20 personal injury firms in New York City for 2011-2012 and 2012-2013.
The Firm has recovered millions of dollars for its clients. Among the more recent victories, Mr. Perecman won a $15 million verdict** for a construction accident (Index 112370/03) Supreme Court, New York County, a $5.35 million dollar verdict*** for an automobile accident (Index 2749/04) Supreme Court, Kings County, and a $40 million dollar structured settlement for medical malpractice (Index 2146/03)****Supreme Court, Kings County.
The Perecman Firm serves Manhattan, Bronx, Brooklyn, Queens, Staten Island, Long Island, Westchester, Upstate NY, Morris County, and Rockland County.
**later settled while on appeal for $7.940 million
*** later settled for $3.5 million
**** total potential payout
"Lawyer Advertising"+
"Prior results do not guarantee a similar outcome."